Koda, Elka and Obi are best friends. Like all lambs they created a strong bond after they came into care. They spend their days together and are rarely apart. This is the sort of life we would wish for all young lambs as they grow into mature sheep – a life safe from harm spent in a loving home with their friends.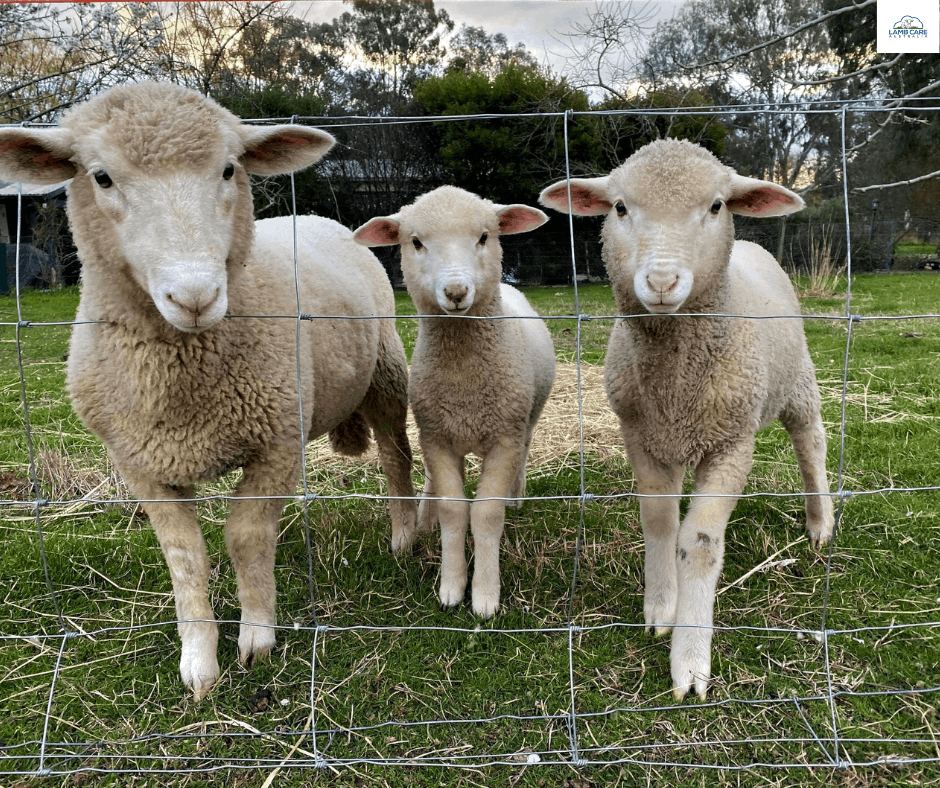 1 August 2021
Elka insisted on helping to feed the big kids this morning while Obi and Koda were stuffing their faces with their favourtie chaff. For such a sweet looking little lamb, Elka certainly has a very big "baa"! She is loving life with her best friends Koda and Obi. All 3 are such individuals with their own personalities but they have created a strong team who spend their days and nights  together. 
15 July 2021
Elka, Koda and Obi
10 July 2021
Obi loves pats and has the cutest underbite.  He came into care very sad, scared and worse for wear. He quickly recovered from his bout with pneumonia and has since grown into an affectionate yet strong boy who is everyone's friend but who also won't tolerate being pushed around. This has been handy because his friend Koda loves pushing everyone around. He has become besties with Elka and you won't ever see them too far apart. He loves to sit with the human here and have sunshine hangouts and snuggles while she enjoys a cuppa
10 July 2021
Elka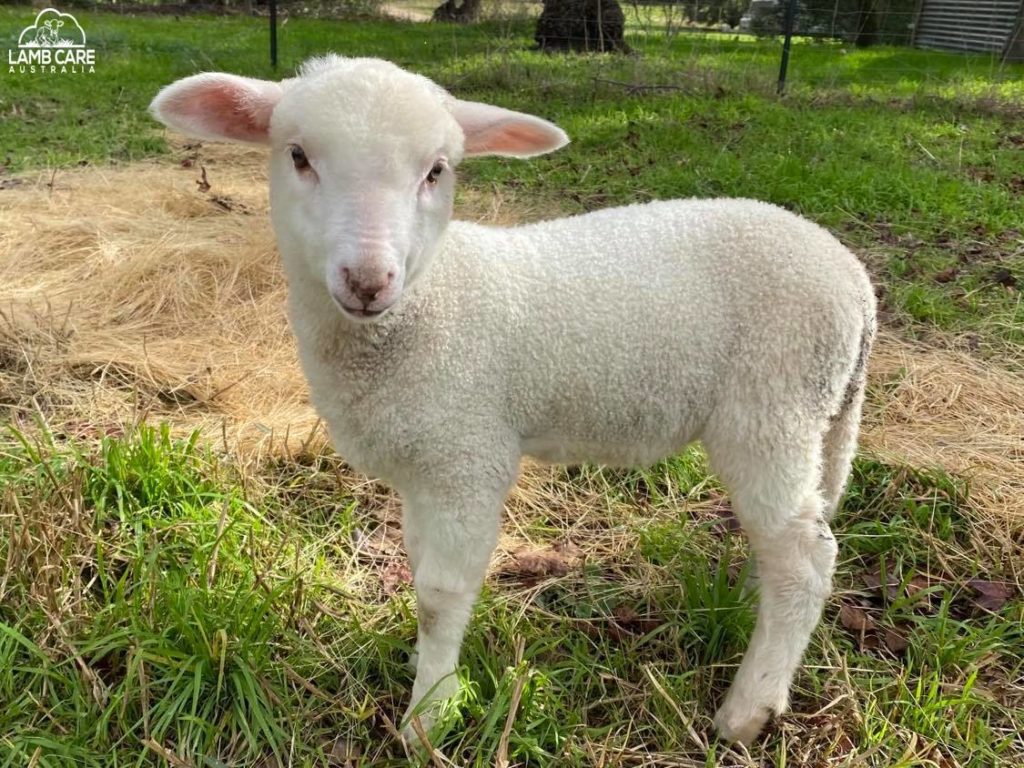 5 July 2021
Have you ever had a beloved animal friend who turns away from the camera as if to say "not more photos"? Well this is never the case with Koda. He is one lamb who stops and poses every time he sees the camera near him!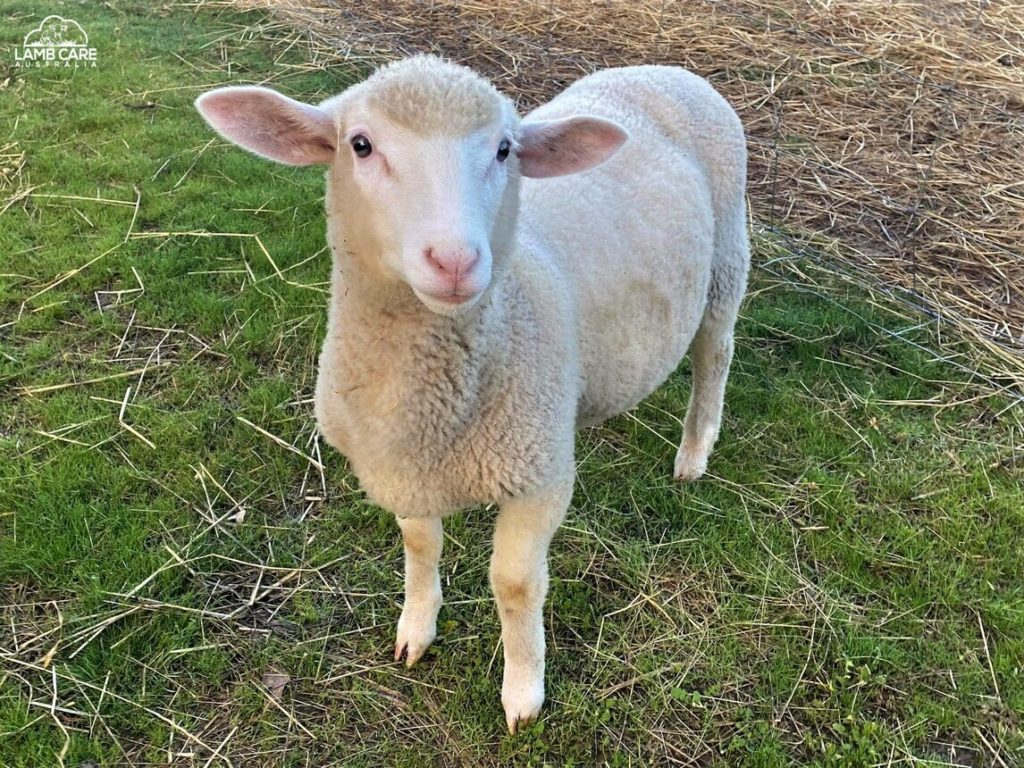 30 June 2021
Elka has the right idea on these cold, wintery days! She loves to sit by the fire and keep warm. She is not sure where the boys are but at the moment she is happy to have the fire all to herself. 
28 June 2021
Obi and Elka have struck up quiet the cute friendship based on their mutual love of playing and exploring. They can be found anywhere their interest takes them but we are sure Obi is the one who leads the way!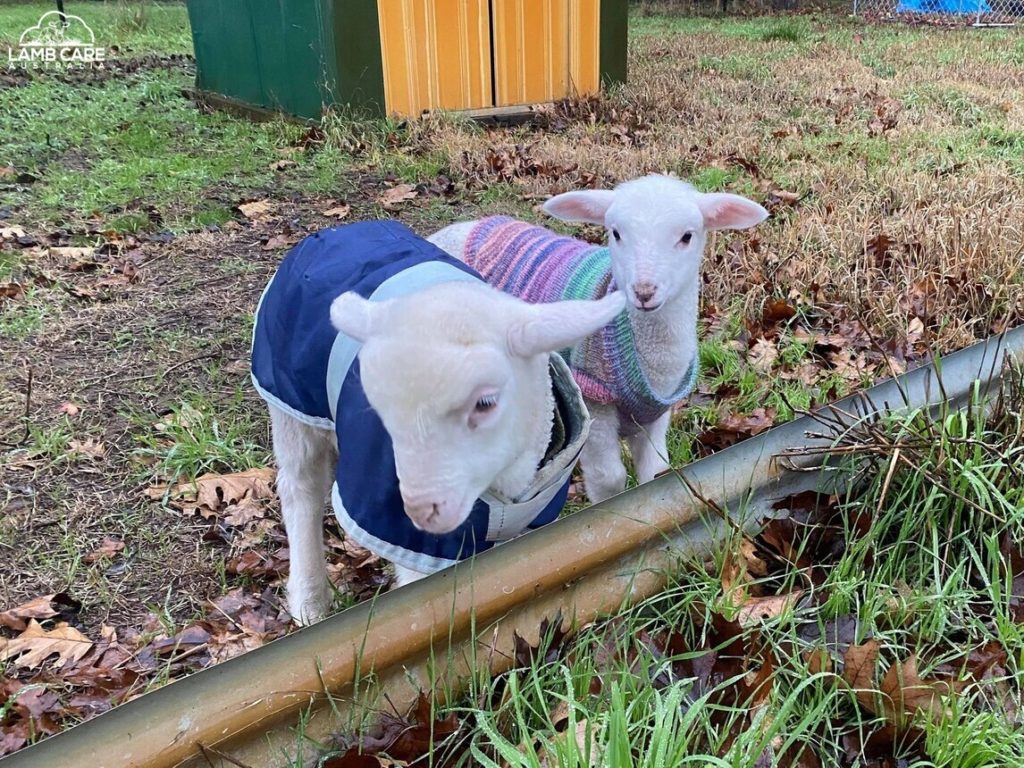 25 June 2021
Elka is adorable, she is so dainty, she hates getting her feet wet and will avoid wet grass, long grass and puddles passionately.
24 June 2021
Best friends Elka, Obi and Koda.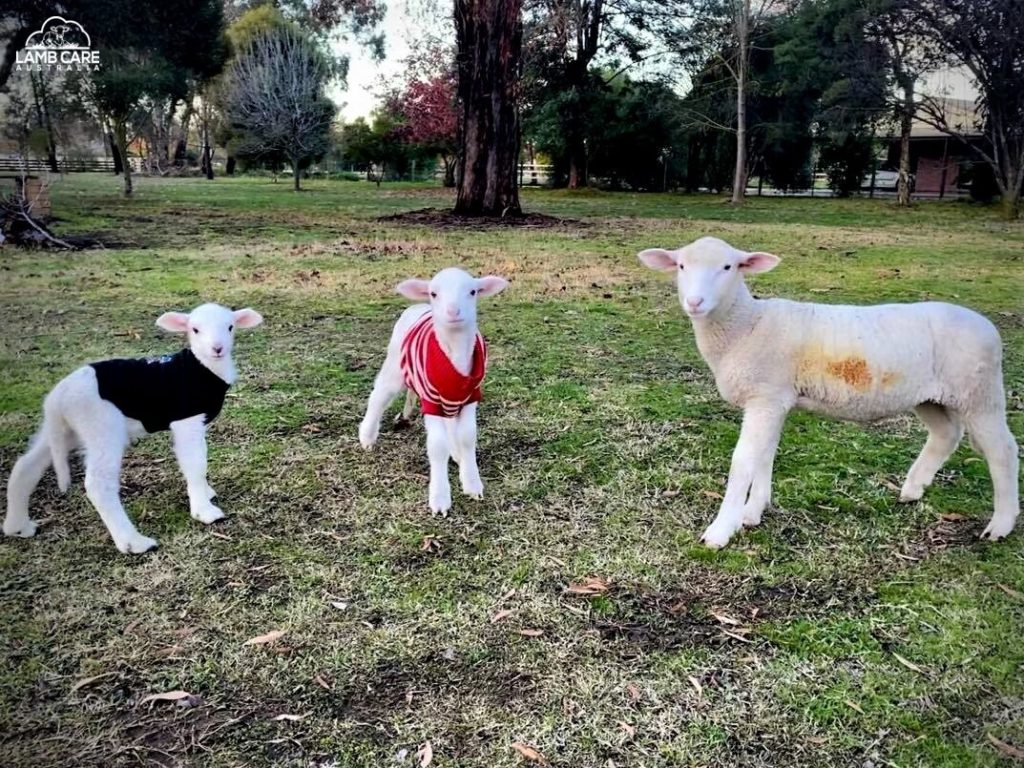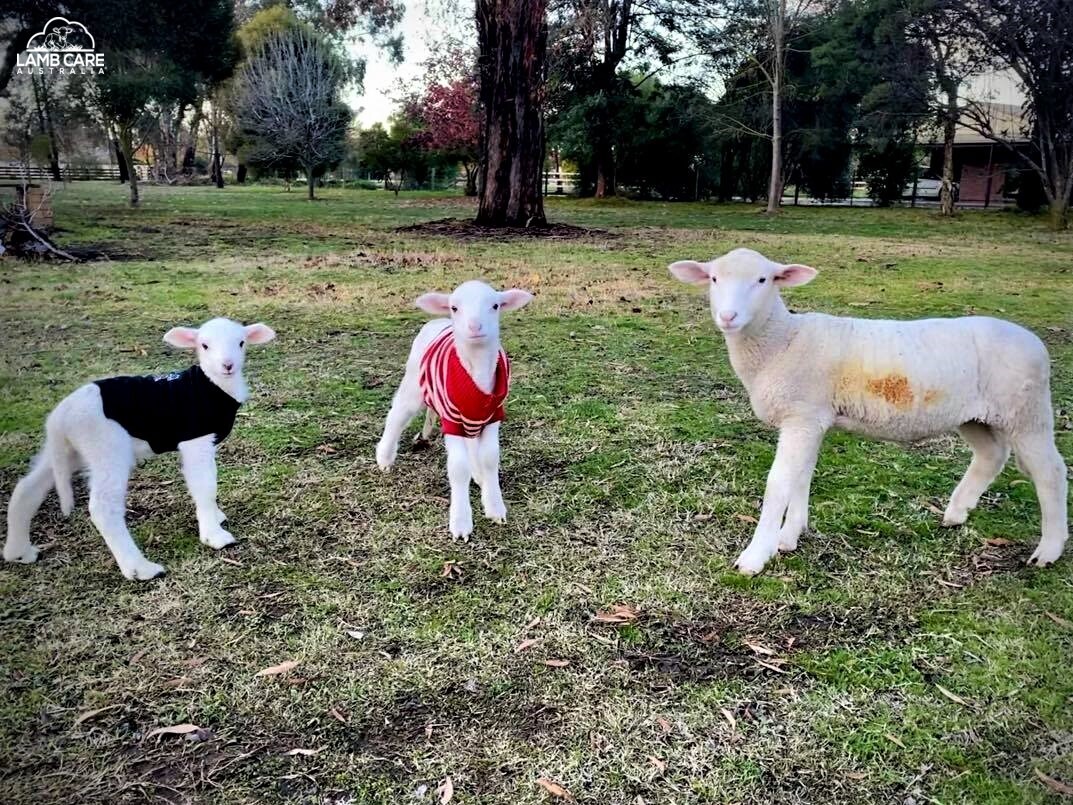 22 June 2021
Elka "helping" in the kitchen.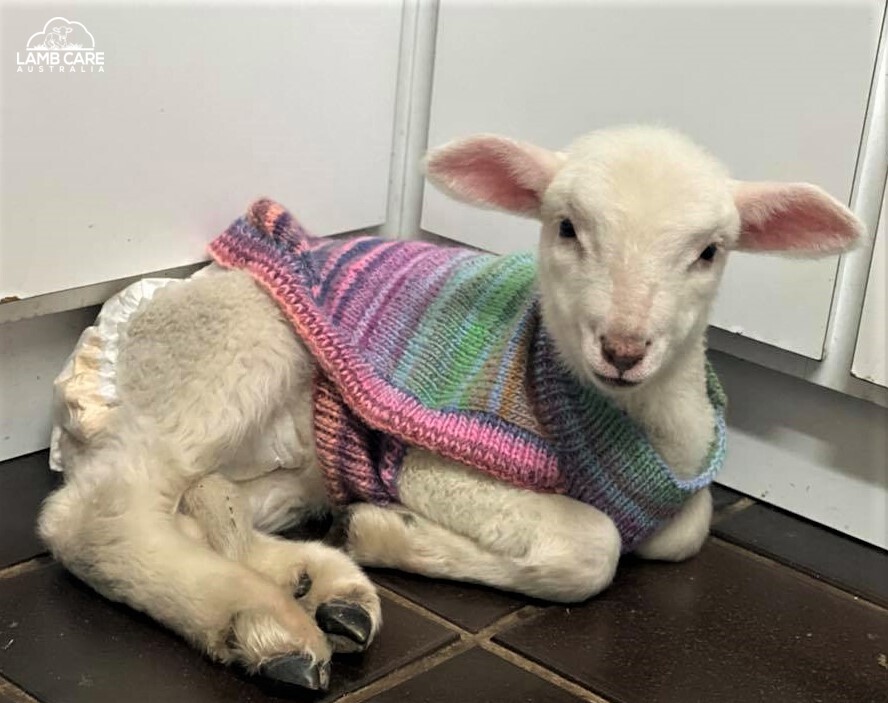 21 June 2021
Elka's cuddliness extends to her feline friends too.
20 June 2021
Elka is also one of the most affectionate and snuggly lambs her carer has ever met.
17 June 2021
Elka
15 June 2021
Obi is staunch and still has that go getter personality, such a strong and confident boy while remaining so sweet and friendly at the same time
14 June 2021
Elka is a tiny girl but she has a big big voice and does not hesitate to use it. She loves to to hang out with the big sheep. 
13 June 2021
Elka is a super snuggly girl who loves to drape her head over her carers shoulder.  She will  fall asleep & would stay there forever if she could, sometimes her carer feels like she is holding a human baby. 
12 June 2021
This little sweetheart, Elka, was found by a caring person with no Mum to look after her. She had already endured cold and rainy conditions and storms were forecast. Young lambs do not last very long on their own. If they are not taken by predators they will almost certainly die from exposure and malnutrition. We are very glad Elka has now found warmth and safety. She will now be a friend for Koda and Obi. 
10 June 2021
Koda and Obi personifying the song "Some fo my friends are short" 
"Some of my friends are short Some of my friends are tall.
Two of them hop, and many can walk. One can only crawl.
A funny group are we, my Frog Street friends and me.
My short friends only come p to my knees. The tall ones touch the sky.
Larry Lion is tall. Roar! Benjamin Bunny is short.
Willie and Wanda and Yippy Yak are taller than Gus, for sure.
Isabella Inchworm feels short when she inches by Daisee Doll.
Short or tall, we have a ball! I really like them all!"

5 June 2021
Koda looking all handsome in his stylish polo neck jumper.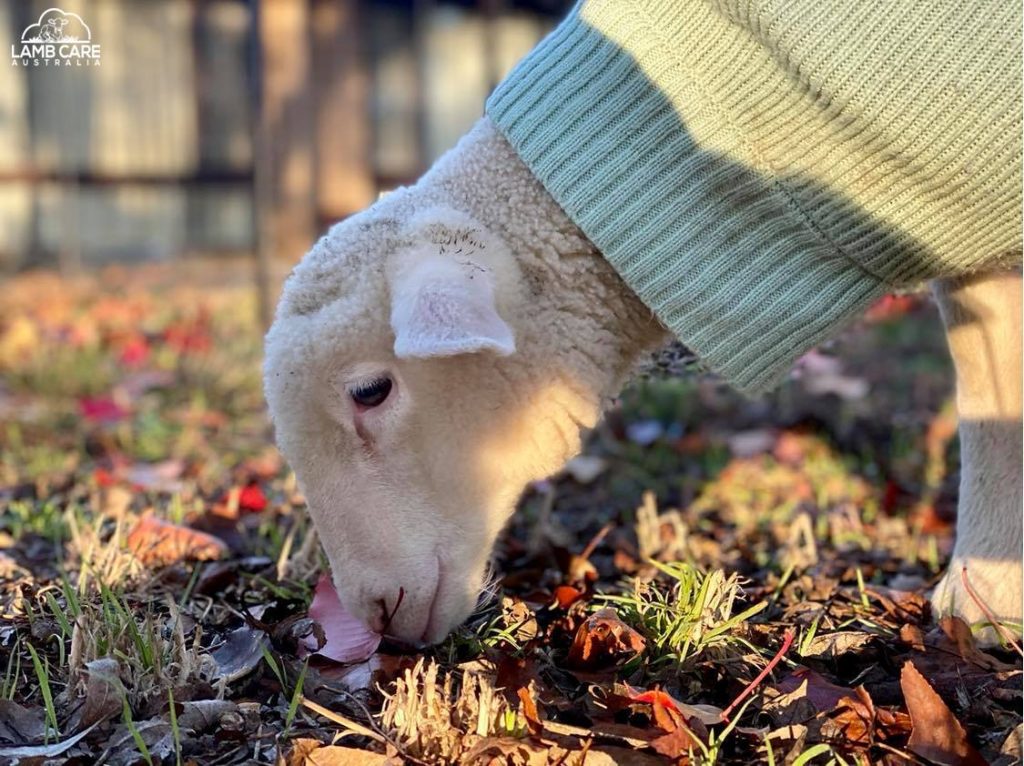 4 June 2021
Koda is thinking of taking up Lamb Modelling when he grows up. He knows that practising his poses is a very important part of becoming a Super Lamb Model!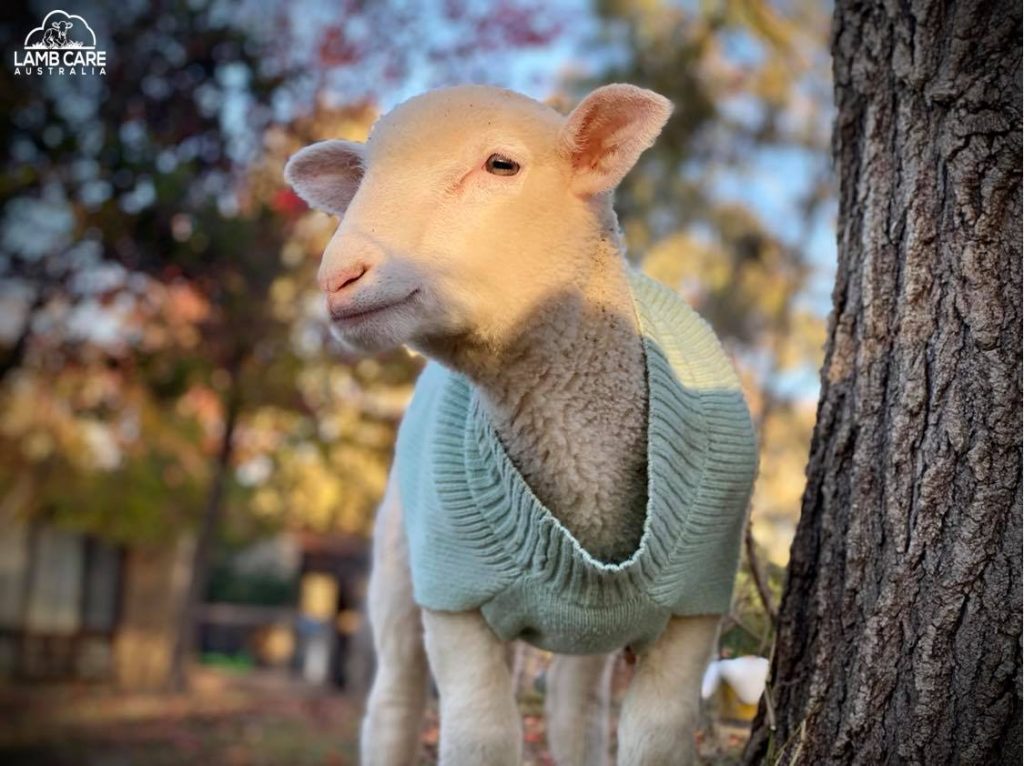 3 June 2021
Obi is a beautiful lamb who confident approach to life is helping his best friend Koda to develop the same joy in life.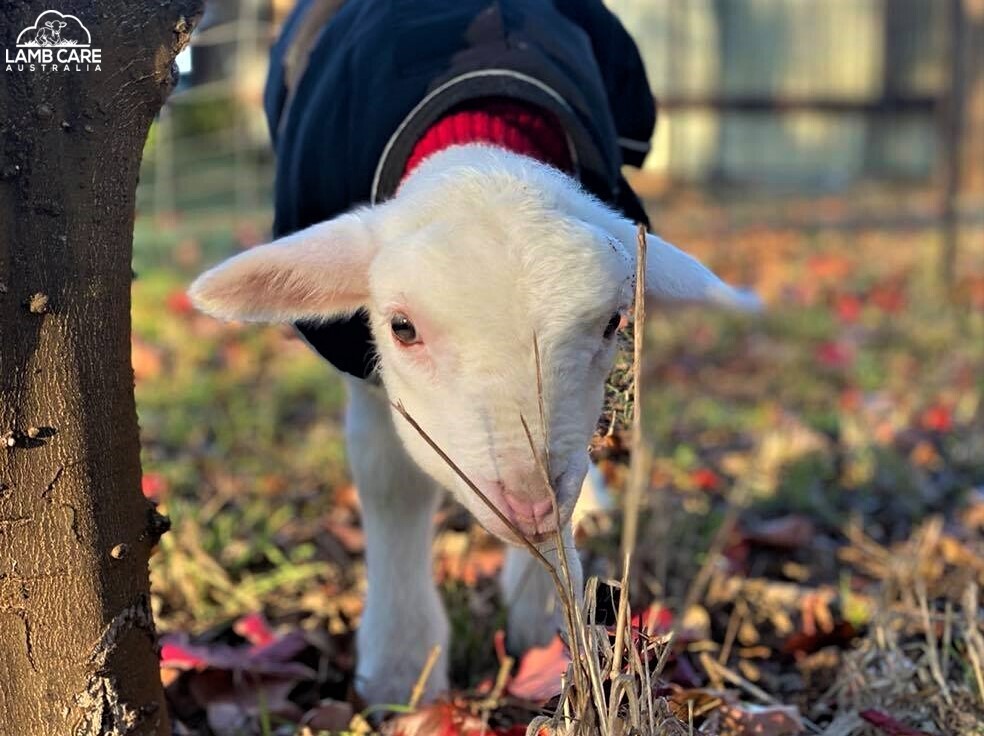 2 June 2021
The big and the small – Koda and Obi. Despite their size difference they are the best of friends and little Obi is helping Koda with his anxiety and teaching him how to sheep.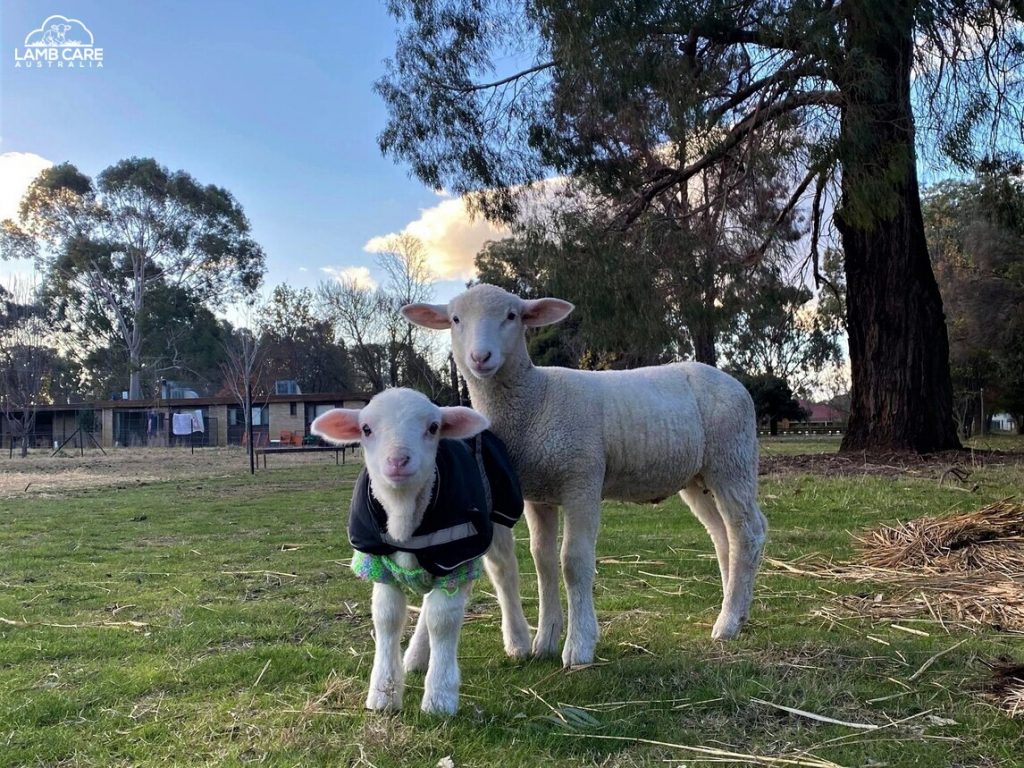 30 May 2021
Obi is getting better everyday and has settled in well now. He is drinking enthusiastically and loves to have cuddles and play outside.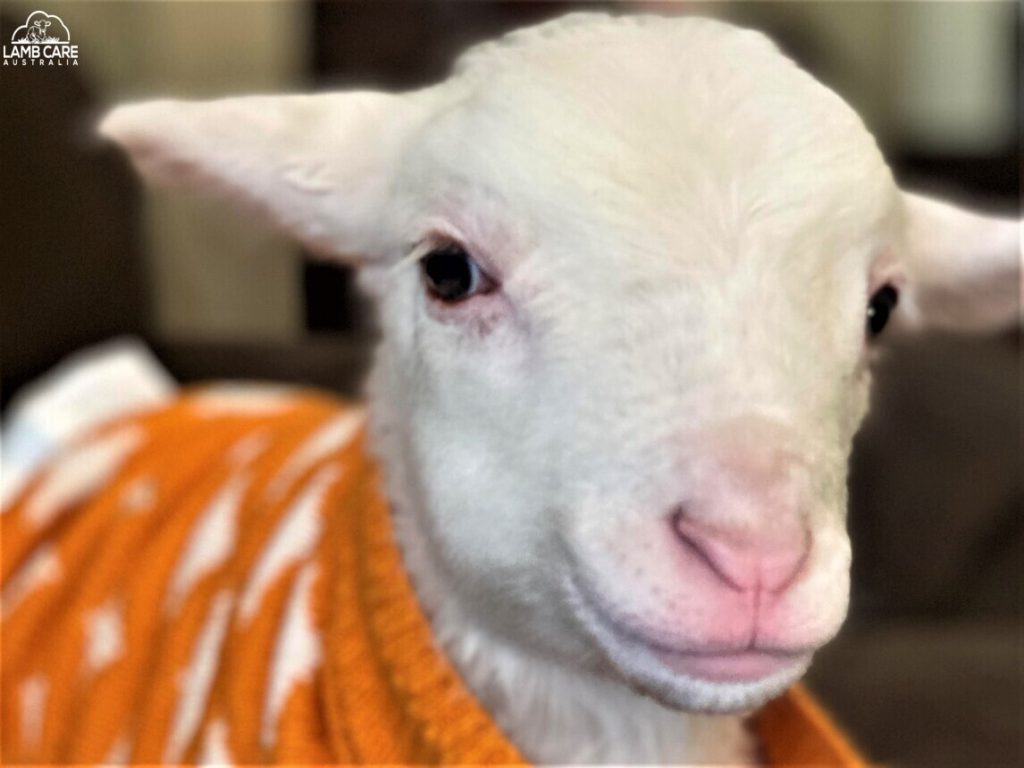 29 May 2021
Koda spent yesterday with Obi outside in the sunshine. He is very bonded to his carer but boisterous and playful little Obi is helping him sheep more. Koda si such a handsome lamb and we think he knows that too!
28 May 2021
Koda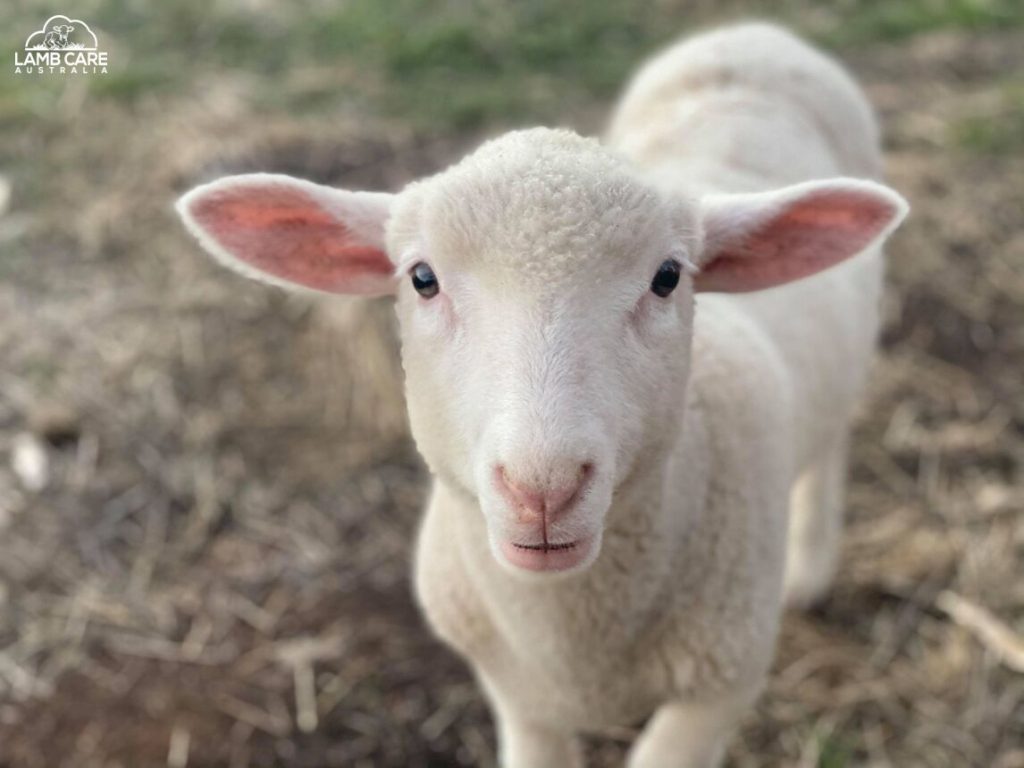 27 May 2021
Despite his troubles, with some TLC Obi has settled in and is already nibbling on everything and exploring the house. It will be interesting to see how cheeky he is at full health. He appears to be around a week old (maybe a little less).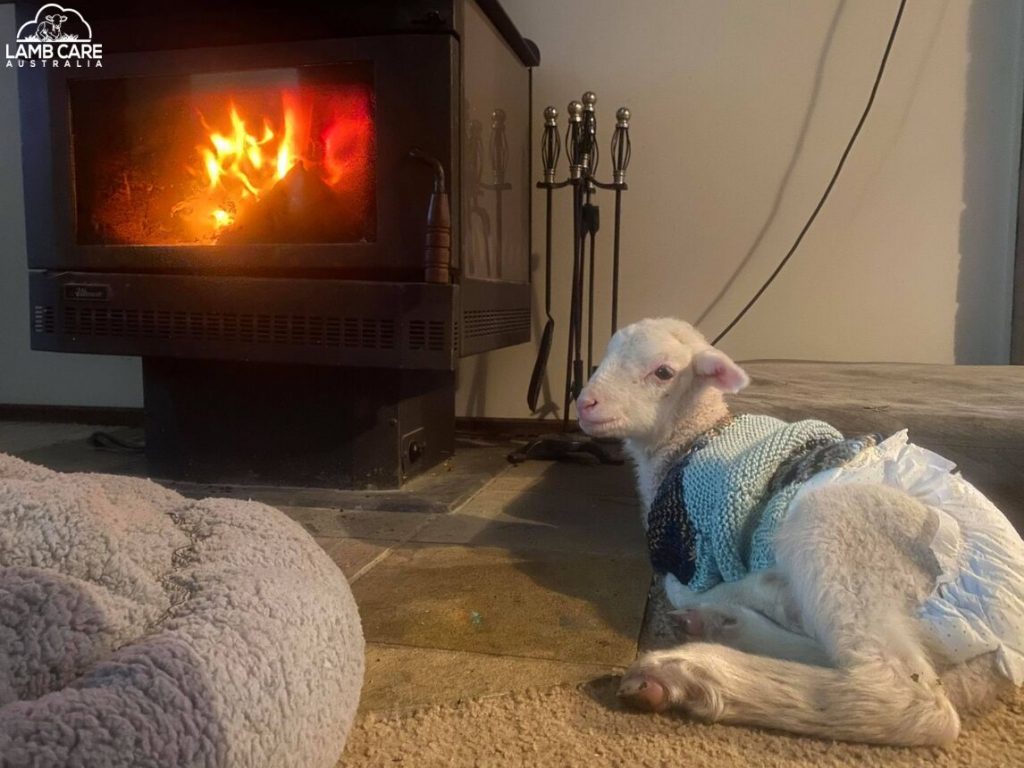 2
6 May 2021
Obi was found by a concerned citizen undertaking a wildlife rescue. He was flanked by two of his deceased friends and, as is often the case, there were no other sheep or humans in sight. He was taken home and warmed him by the fire but it was evident he was suffering with pneumonia by his laboured breathing. Additionally he had a sore tummy and was very distressed after his horrendous days alone.
24 May 2021
Like most lambs, Koda loves the comfort of indoor living but someone needs to tell him that he is beyond big enough to sleep in the outside enclosure.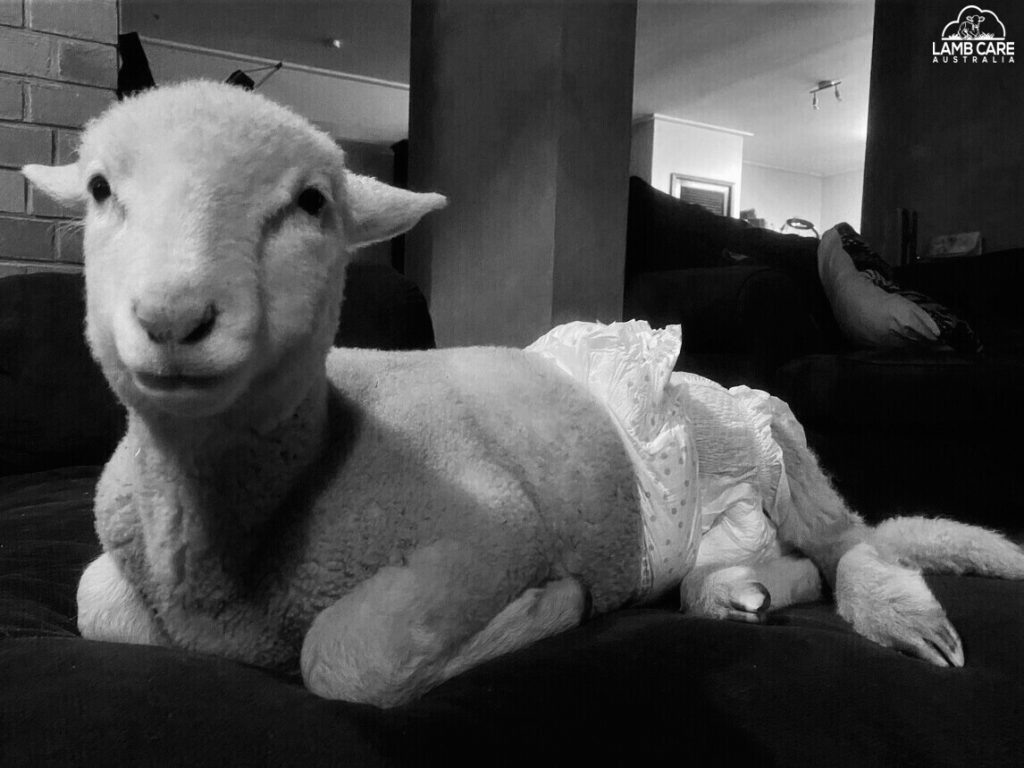 22 May 2021
Koda is doing fabulously well. He is stubborn strong willed and extremely affectionate. He still hangs with cats and people more than sheep but we are working on that. After his bottle this morning he wiggled away before we could get his coat on but stopped long enough to pose for a photo because we are sure he knows how handsome he is.
20 May 2021
Koda is never camera shy – we think he may become a famous sheep model one day!
15 May 2021
Koda is turning into a very handsome lamb and we think he knows that!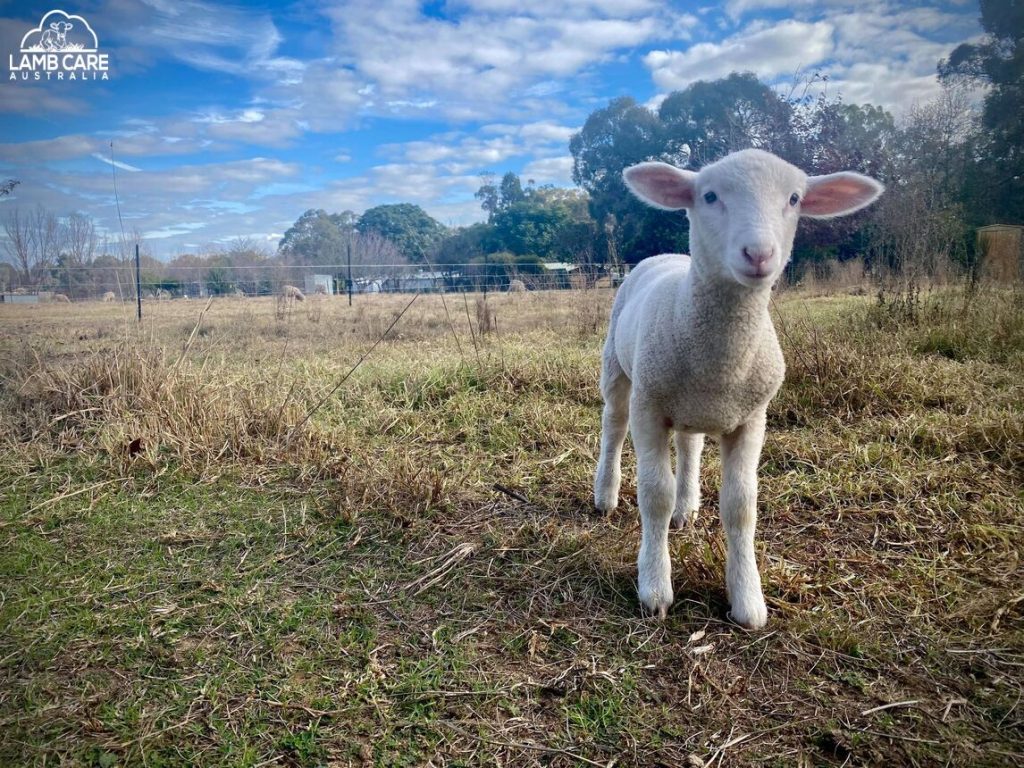 12 May 2021
Koda is doing really well and is a big 13kg boy now. He loves his food and will  try to start a head butting wrestle with pretty much anyone..or anything with the chaff bag being a common victim. As the weaning process starts he is protesting about loosing one of his 4 bottles and only having 3 per day.  As always, his relationship with the cats is hilarious.

9 May 2021
This precious snuggle bug is doing great! Cuddles, naps and hanging with the big Sheep are his favourite activities that are only outdone by a delicious bottle!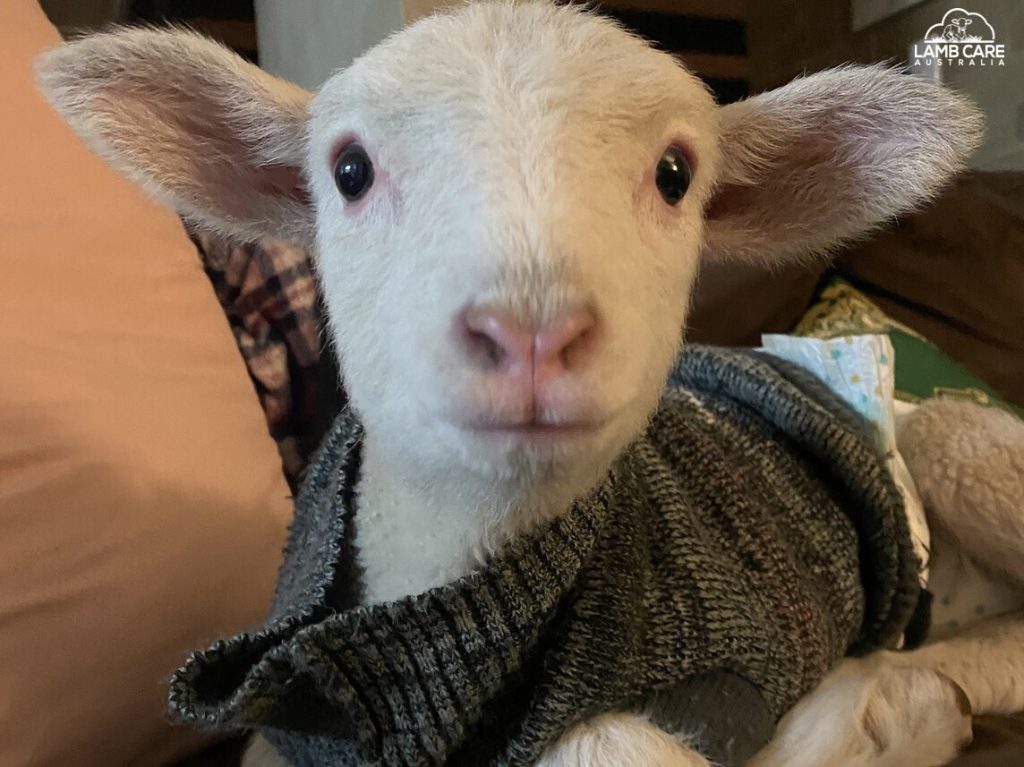 26 April 2021
Koda's tips on life: gardening is good for the soul. He wants to know: "have you tried nibbling on red flowers just like I do?"
24 April 2021
Koda outside having some relaxing weekend time in the garden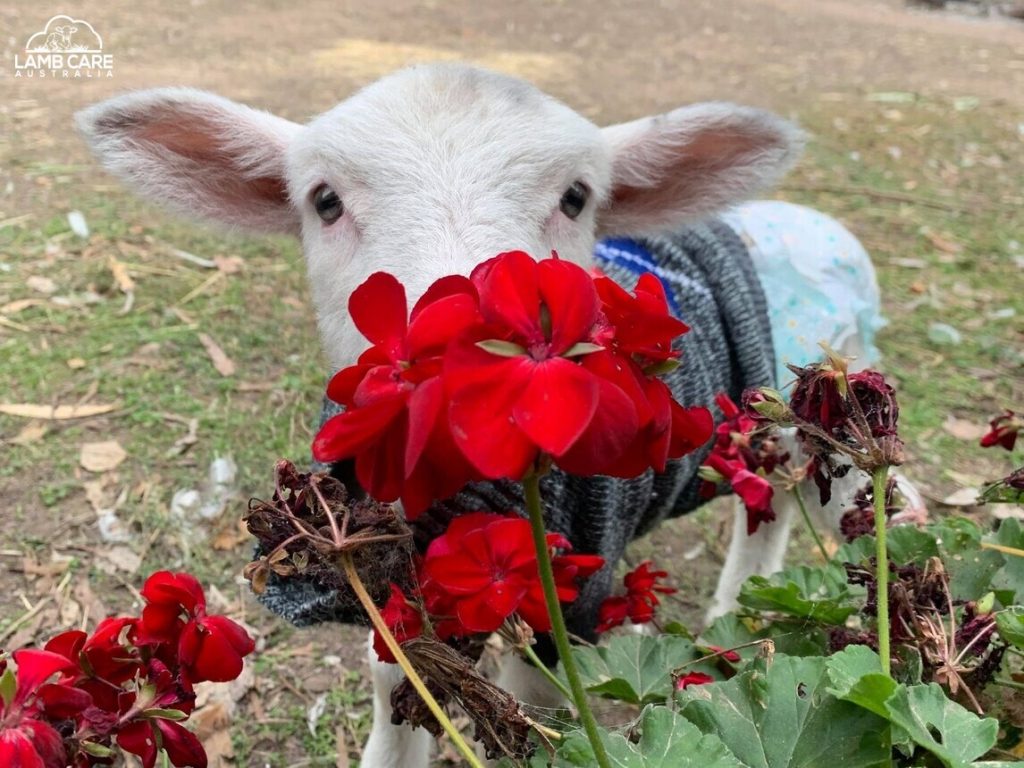 23 April 2021
Koda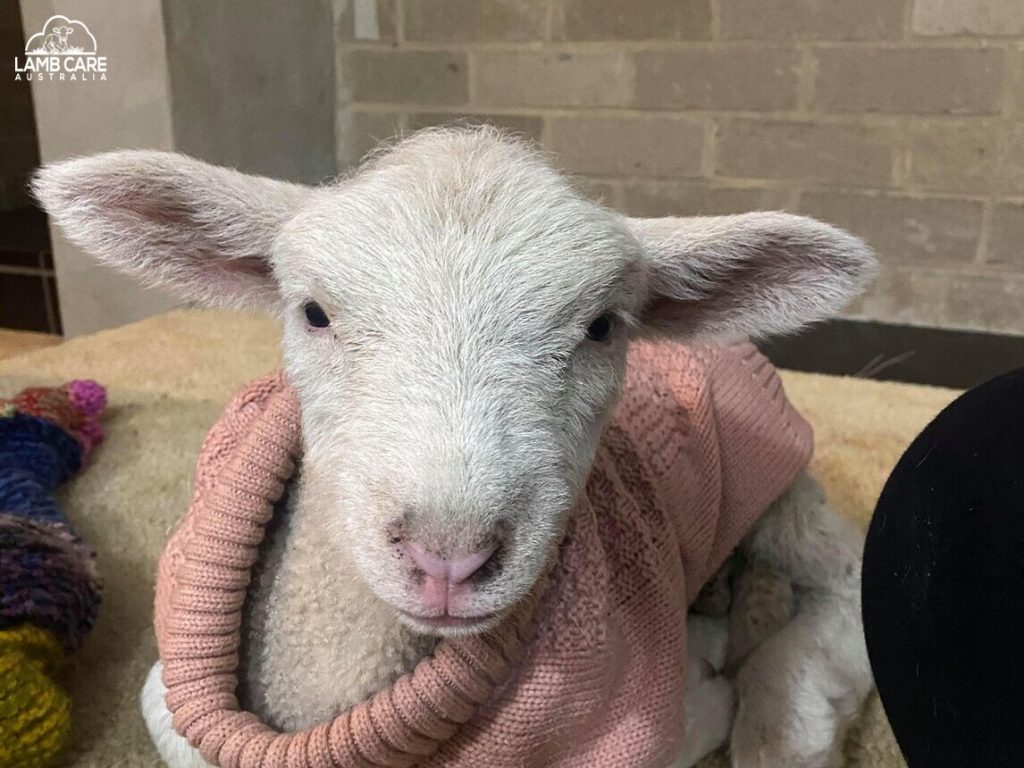 22 April 2021
Koda is doing a little better. He is very attached to his carer, understandably so after the trauma of becoming separated from his mother. He will now wander off for little solo adventures though but not too far away from his carer. Koda can be a little flighty when startled but is such a sweet and cuddly boy. When he is ready for a nap he just does so even if his nap positions don't look so comfortable.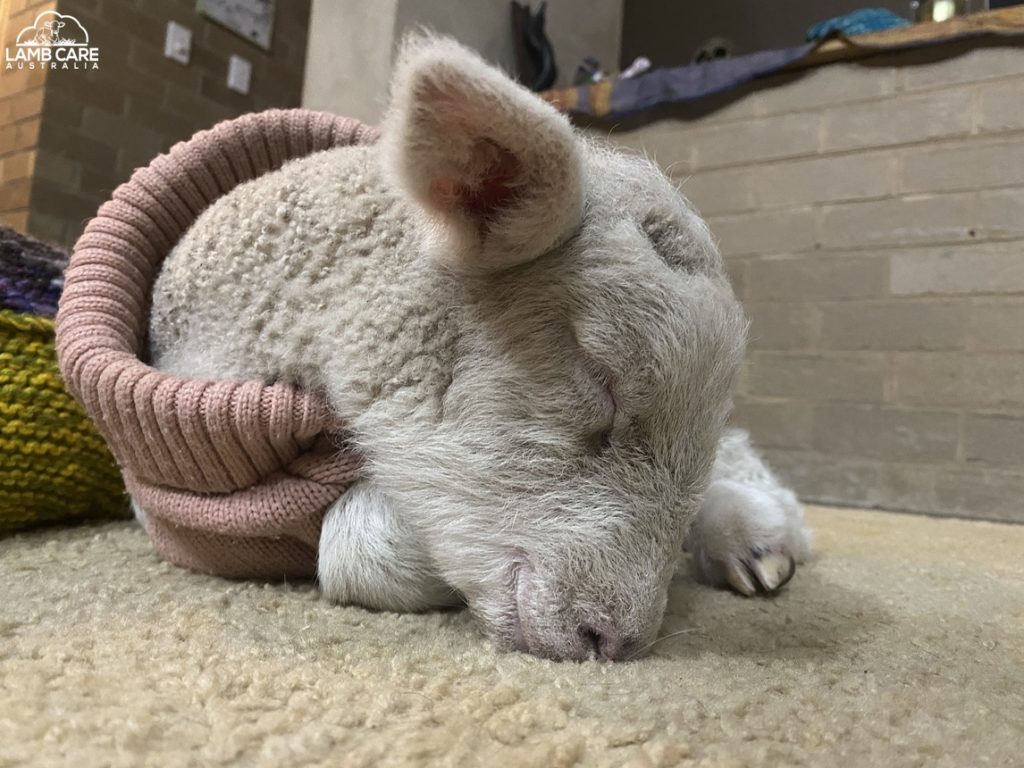 21 April 2021
Koda arrived into care today after being found alone on the road, with no sheep flock in sight, by a concerned passer-by. It was a challenge to get him to take a bottle, because he had clearly spent a lot of time with his mother, but this evening he began to drink well.
Koda appears to be about 3 weeks old and is very strong and healthy, however he is struggling emotionally due to the separation from his mother. So far he is sweet and just really needs cuddles and company!