Like all lambs, Violet and Bowie have formed a strong bond. They are loving their time in foster care and have a fun time playing and cuddling their human carers. It is such a joy to see 2 such happy little lambs and to know that they will have a long and loved life together. 
5 July 2021
30 June 2021
Violet has a huge heart and is the cuddliest lamb her carer has ever met. She seeks out close contact from not only her carer but also from other lambs such as Star.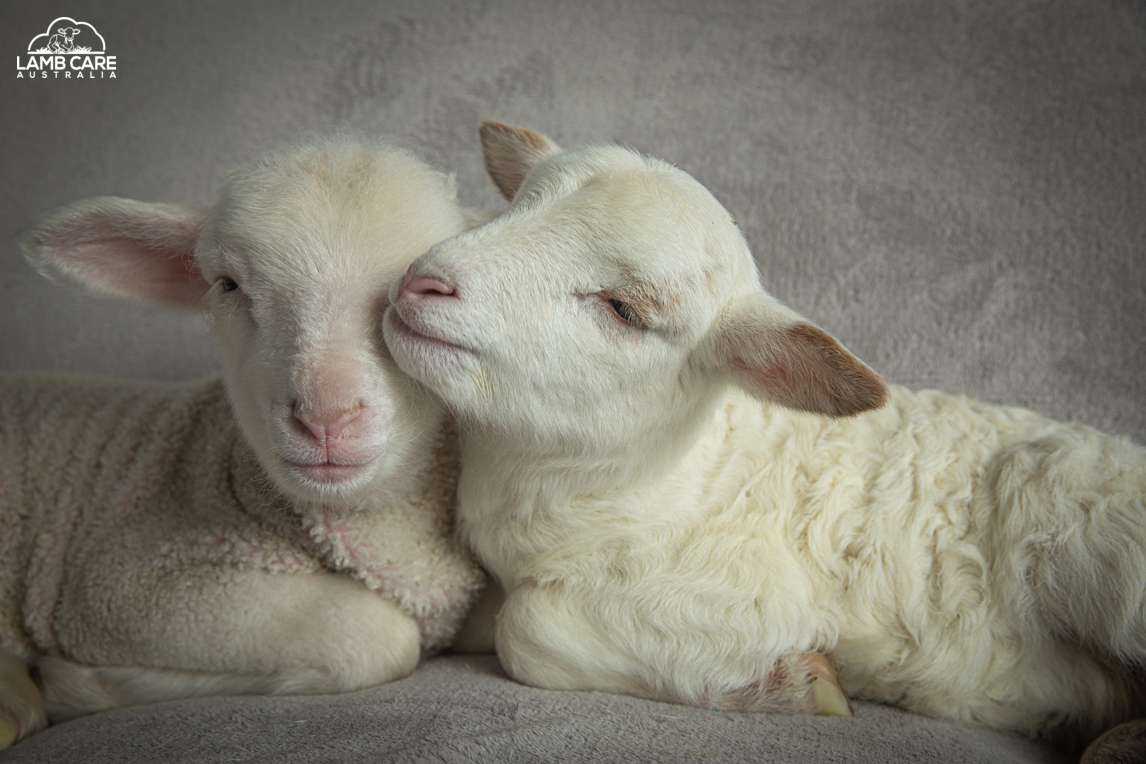 25 June 2021
Although Bowie was quite sick when he arrived, suffering from eye ulcers, these are clearing up with the help of eye cream.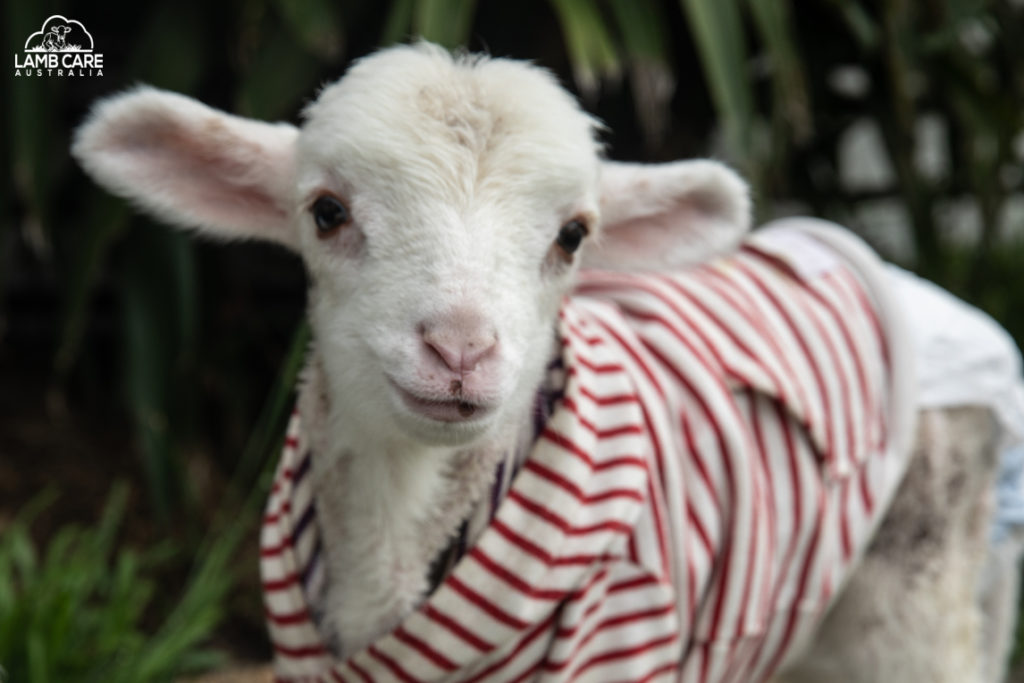 20 June 2021
Violet is forever seeking out cuddles and a pat.
With his reserved character, Bowie is quite the opposite of Violet.
19 June 2021
Violet is quite sassy and thinks of herself as the alpha lamb but, at the same time, is very accepting of the other lambs around her.
Bowie is a gentle boy and is quite reserved.  He's dependent on other lambs, seeking out comfort from them.
18 June 2021
Violet is confident and tells here carer exactly what she wants when she wants it!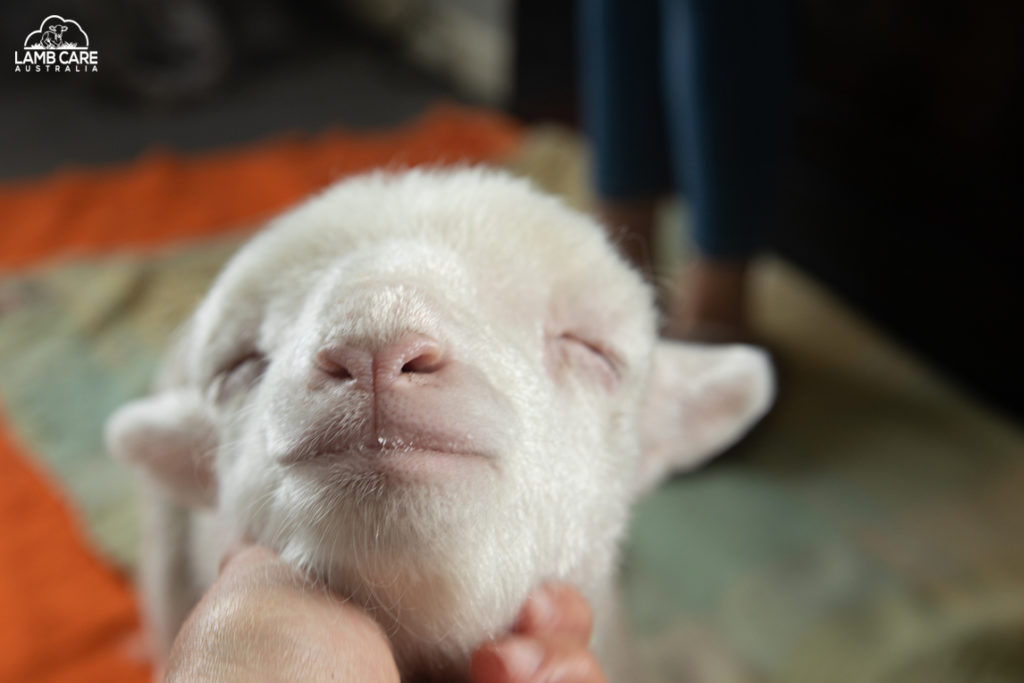 Despite his gentle character, Bowie can be very loud.
17 June 2021
Voilet has really improved with her health. Although she had pneumonia she has fully recovered from it.
Bowie enjoys snoozing with other lambs.  This isn't surprising considering he seeks comfort from them.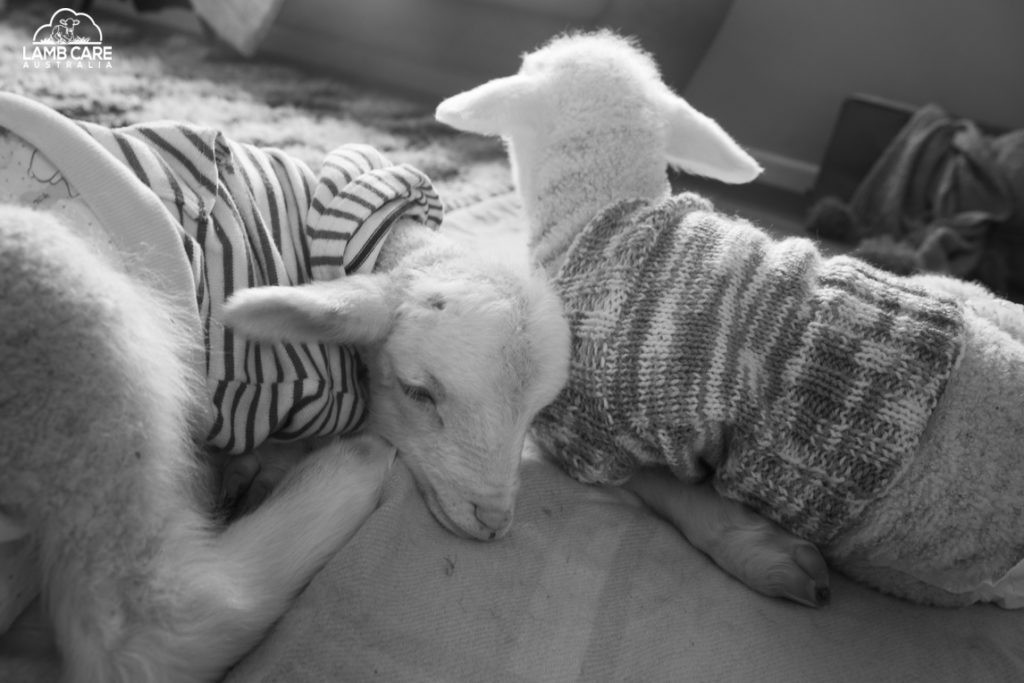 16 June 2021
Bowie arrived a couple of days ago also suffering with health issues including pneumonia, entropion and cornea ulcers. We are thrilled that he too is improving positively. The two of them have made great friends in their short few days together and Elsie has taken on a motherly role. Although it wasn't exactly Elsies plan Bowie has decided that sticking by Elsie and trying to suckle from her is his hobby. Although very sad that Bowie cannot have his mum we are thankful he has found comfort in Elsie.
15 June 2021
Bowie and Star
14 June 2021
Violet arrived today with a severe case of pneumonia, mild entropion (turning in of the eyelids) a high temperature and has required tube feeding.  We are, however, holding onto hope for her. Violet's carer is in addition to all the necessary medication, giving her copious amounts of comfort and reassurance to help her cope with her terrifying start to life.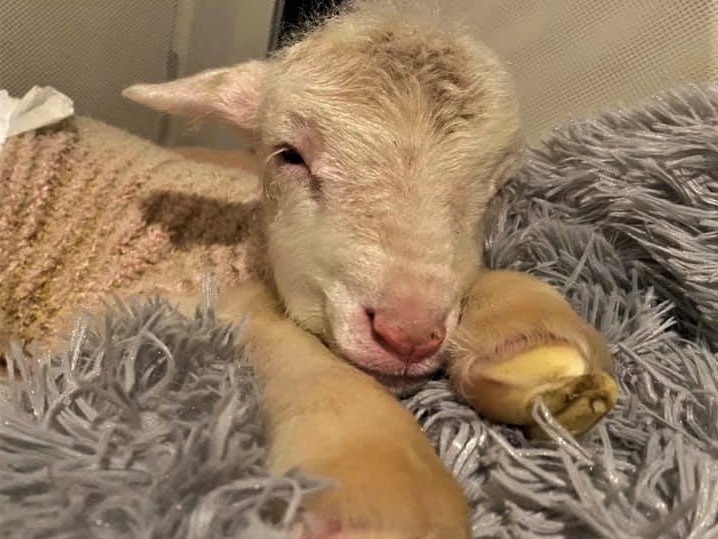 Bowie also arrived today after being found all alone in the cold. His eyes were closed and are weeping due to entropian eyelids in both eyes. It took some time to get him use to the bottle, but he got there eventually. He was very wobbly on his feet to start, and does have a crackle in his chest. He has been given some antibiotics and has had some ointment put in both his eyes. We hope that he will be feeling better very soon.