"All sheep look alike"
"Sheep are stupid"
"Sheep have no personality"
We hear comments such as these from people who have never experienced these wonderful animals up close. Largely overlooked as individuals in this world of consumerism and greed, one of the aims of Lamb Care Australia is to help people to see lambs for who they really are. When you connect with lambs, such as Aiden, you find that every one of them has their own distinctive personality traits and habits that define them.
So please do not eat them or wear their wool. Instead love and respect them for the individuals they are.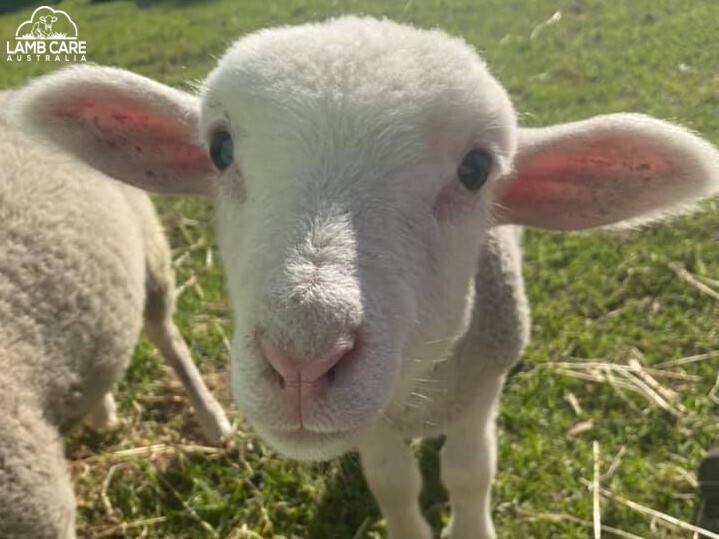 25 May 2021
Aiden and Lacey have been at their foser home for long enough to be fitting in very well. They think their foster home is pretty good – they even get to help feed the horses first thing in the morning.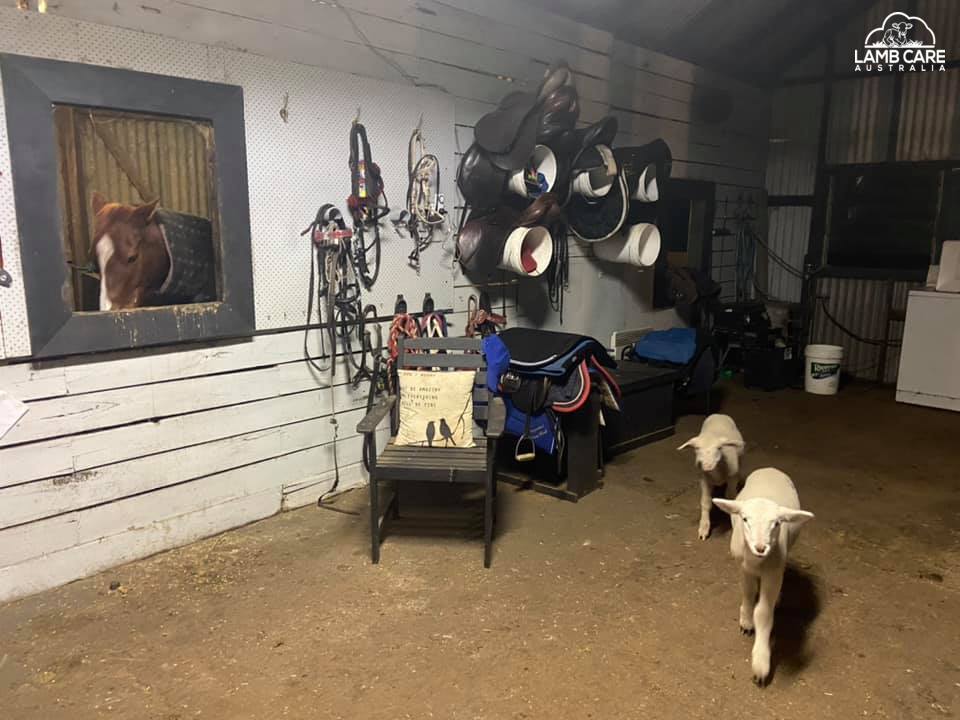 15 May 2021
Aiden and Lacey modelling for the latest family portrait while they live a life of luxury at the home of their foster carer. Only the best for the lambs who reach Lamb Care Australia!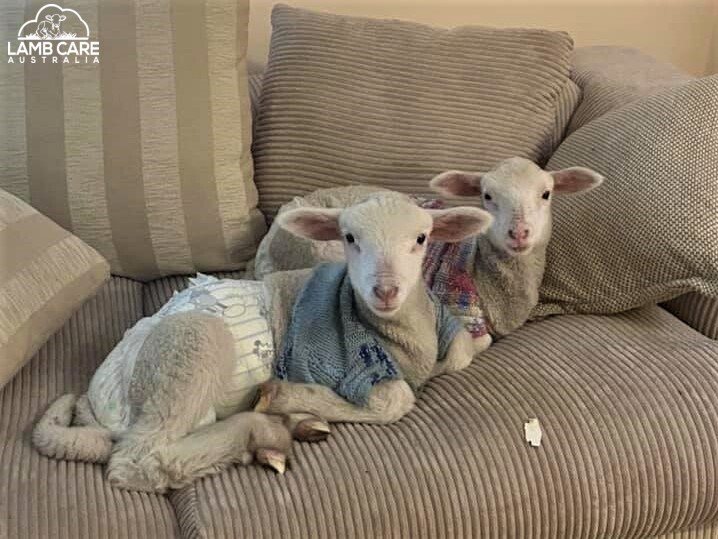 1 May 2021
It was a very special day yesterday for Aiden and Lacey when they went to live with their foster carer. We are sure they will be very happy with their new accomodation as they begin the next stage of their lives together.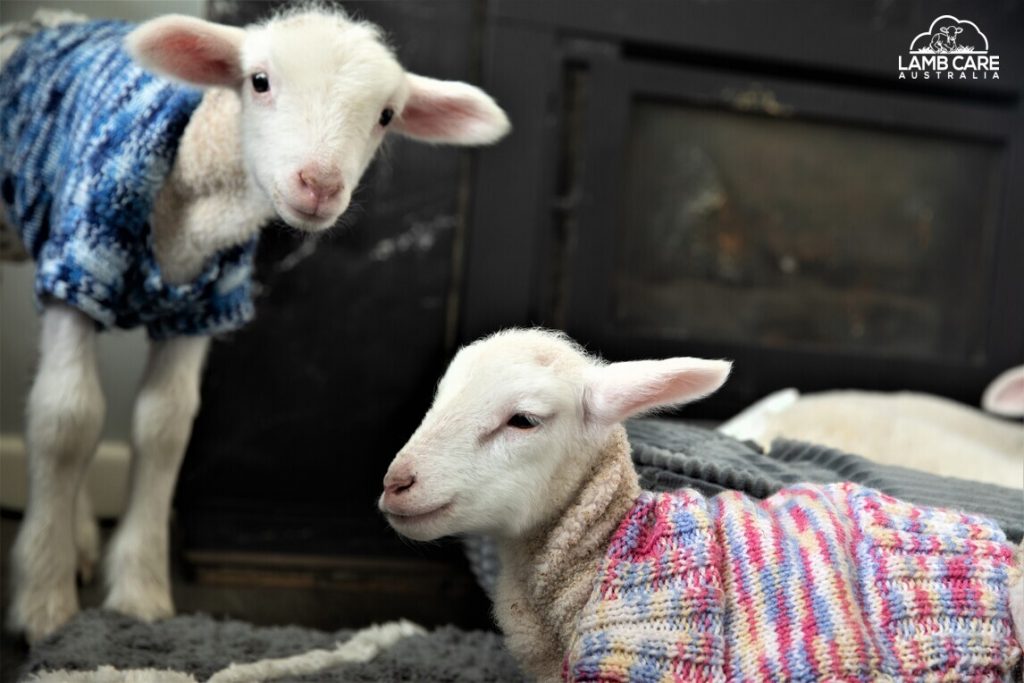 23 April 2021
With some prompting from her buddy  Aiden, Lacey loves to play.
22 April 2021
Aiden has come on so much since coming into our care. He is full of energy and just loves to play, bouncing around like he has ants in his pants.  He doesn't take no for an answer when it comes to  having fun and will  playfully  annoy Lacey until she 'agrees' to play with him.
21 April 2021
Lacey had entropion (a condition where the eyelid folds inwards) in her right  eye when she was rescued, but over the week with treatment, this has improved.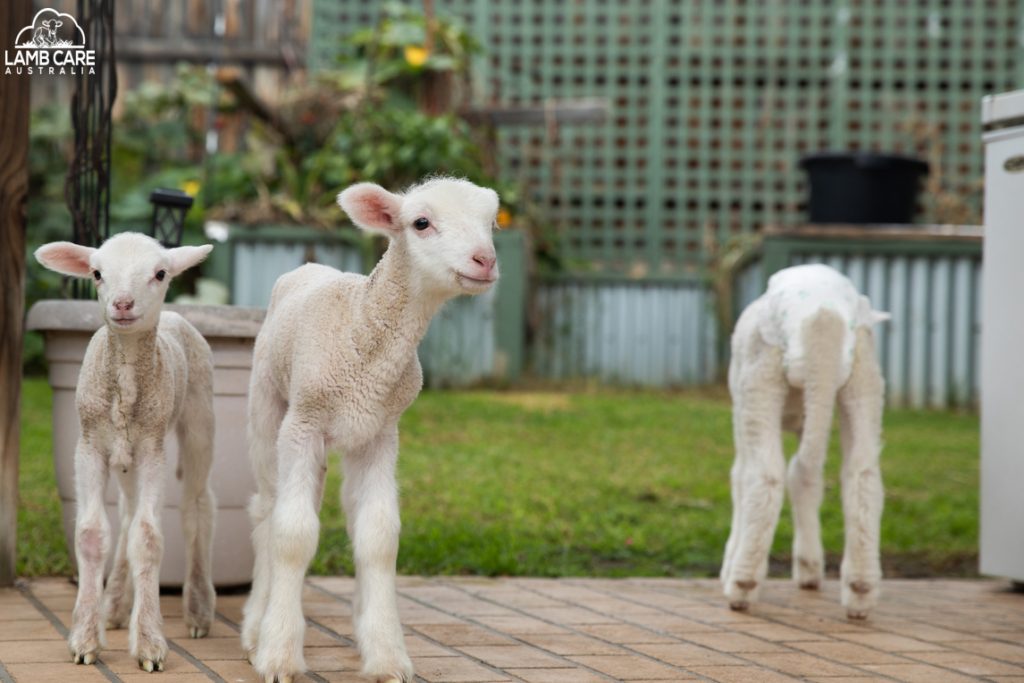 20 April 2021
Aiden was an extremely scared boy  when he arrived, absolutely terrified of human touch. As the week progressed,  he began to relax & feel  much more confident.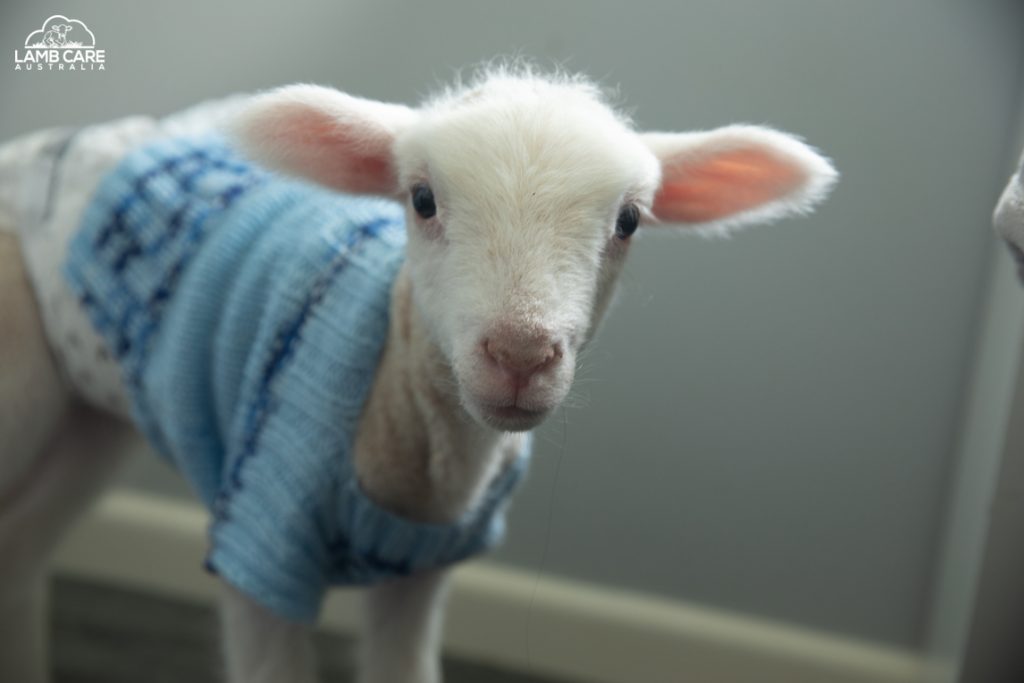 19 April 2021
Lacey is a tiny girl, no bigger than a cat.  She is very sweet and affectionate and is a little cuddle bug, loving to be hugged.
18 April 2021
Aiden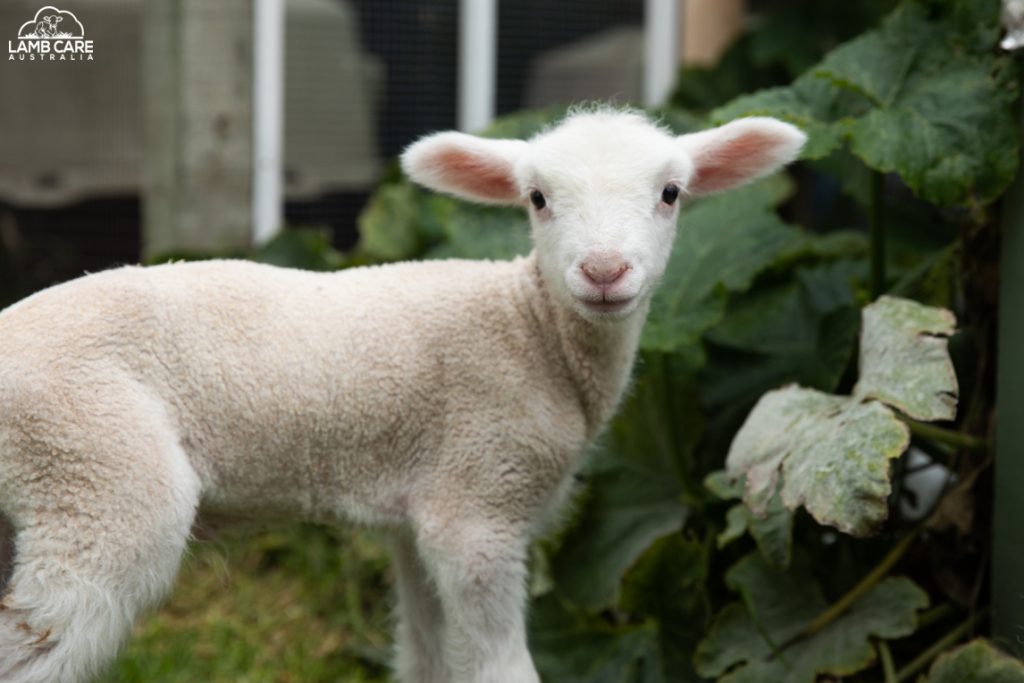 17 April 2021
Aiden and Lacey arrived into care last night. Lacey is a lovely lamb who is settling in well. Aiden needed encouragement to drink but has now begun showing a positive appetite. He has been treated for pneumonia and is resting while the antibiotics do their job.
Aiden
Lacey