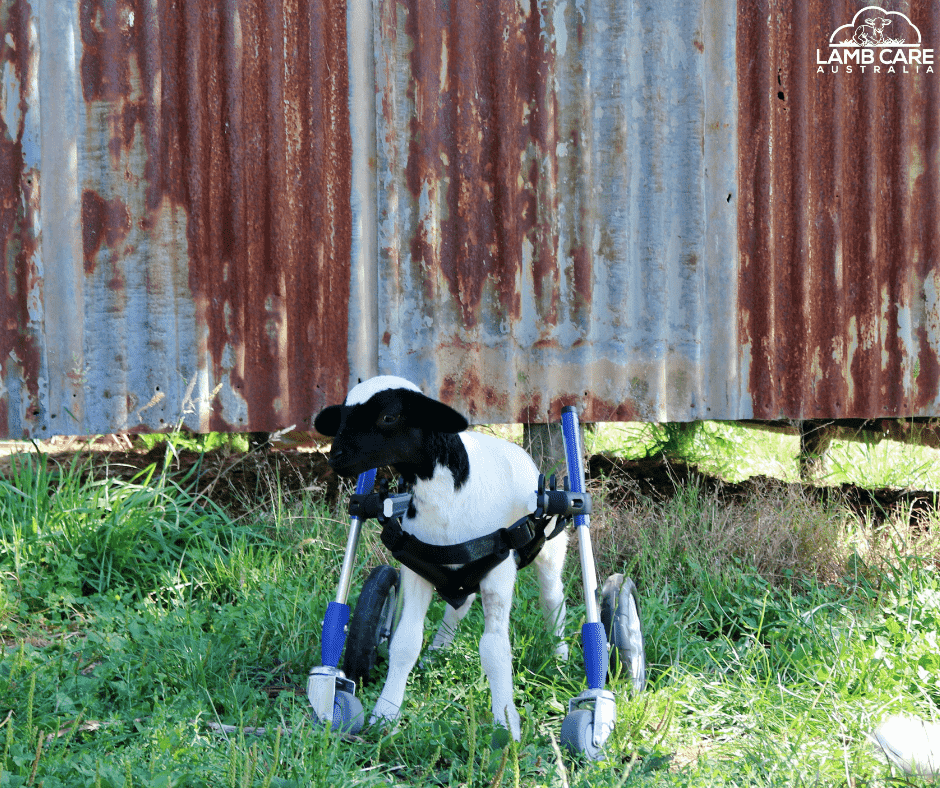 Savannah was born on 29 January 2022. Unable to stand, she was surrendered to Lamb Care Australia when she was 4 days old. Although she took to her bottle quickly Savannah was to become a medical mystery. In just 4 weeks Savannah's vet bills have reached $2563.37. Please donate to her fundraiser and help to get this little lamb walking again.
Savannah's struggle to Step Up in life
In addition to being unable to walk unaided,  Savannah also fought a high temperature for over 2 weeks. A prolonged high temperature in lambs can cause organ damage so, in addition to medication, many hours were also spent cooling her down with cool towels under her armpits and on her stomach.
She had multiple vet visits, Xrays and many different forms of medication that were all used cautiously to avoid an adverse effect on her organs. 
Following a CT Scan, Savannah is now being treated for Meningitis. Her prognosis is guarded as meningitis is difficult for such a young body to deal with.  Savannah has also been put on a course of steroids to try to combat the inflammation caused by the meningitis. We are so grateful to her wonderful team of vets who is looking after her.
The future for Savannah, however, is looking positive and she is slowly learning to walk with the aid of her wheelchair and a Jolly Jumper. Savannah is a very special girl with a love of life and a determination to live it to the full.
Photos: Meg Milde