Tickets are priced at $2 each, 3 tickets for $6, 5 tickets for $10, 8 tickets for $15, 12 tickets for $20, 20 tickets for $30, 35 tickets for $50
COVID has struck again resulting in our in person trivia event being cancelled for the 2nd time this year!
Luckily for all the little lambs needing our care, Kwiz Mastah Fauxala has agreed to run one of his amazing online events!
Who will join in the fun filled weekend and help us save more lives this season?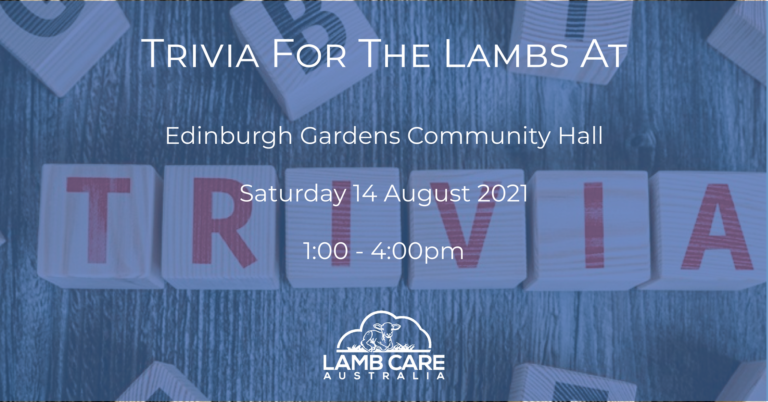 It's time for the Lamb Care Australia Trivia "Baa" – fternoon!
So get your friends together and make up a table, order one of the delicious meals on offer, practise your trivia skills (or come totally unprepared like most of us) and, more importantly, prepare yourself for an afternoon of fun and laughter.
At this event you will have the chance to win some lovely prizes in our raffle or bid on the silent auction items that will be available. Don't worry if you are used to being cashless as we will have card facilities available.
This is a fantastic opportunity to have an afternoon's entertainment while at the same time helping us to raise money to save more lambs. So book your ticket soon as there are only 48 available!