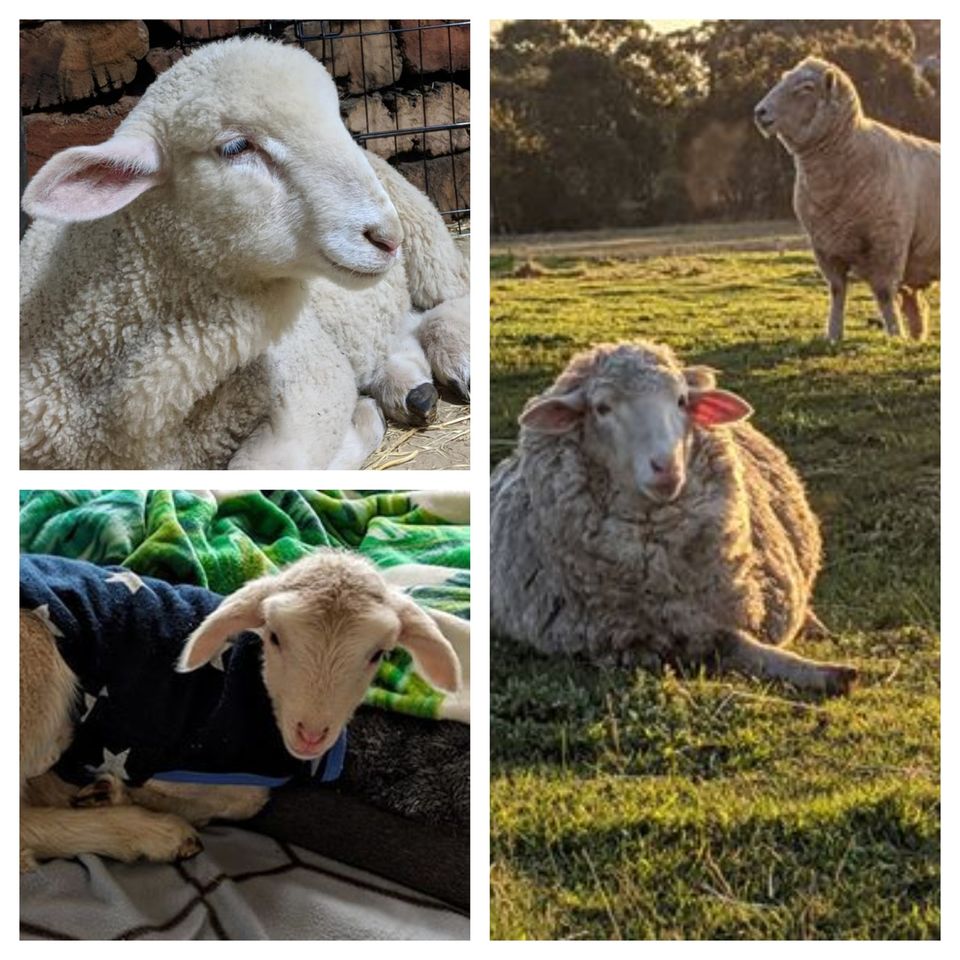 Please help us by making a financial contribution to our organisation.
You can help us by donating the cost of one or more of the items on our
Angel and Corey
December 15, 2020
Today is a very special day in our "Where Are They Now?" series. On 15 December 2017 our very first lambs, Angel and Corey, were rescued. Look at them now – 3 years on!