Xavier, Kysaiah and Feliks are all doing very well.  Xavier and Kysaiah are weaned and Feliks has just started the process of weaning. Many lambs do not like it when they gradually have their bottles removed from their daily routine and Felik is being very dramatic about it! His carer thinks she may need earplugs! In stark contrast,  Xavier and Kysaiah are very content, quiet boys who love to spend their days eating hay or grass.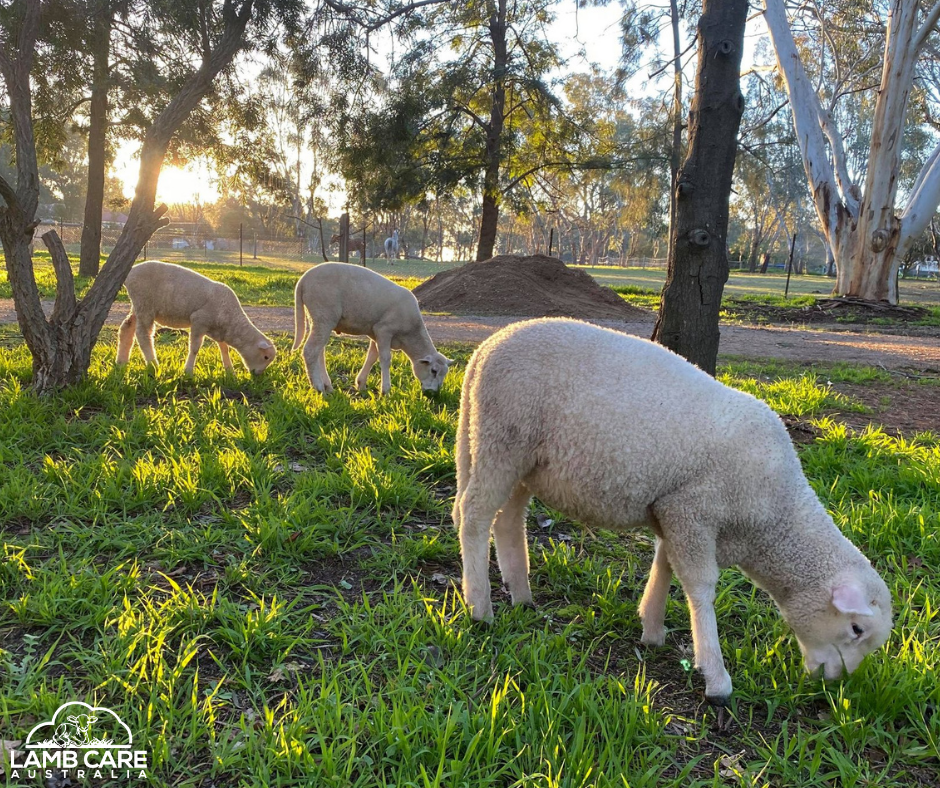 25 July 2021
20 July 2021
Xavier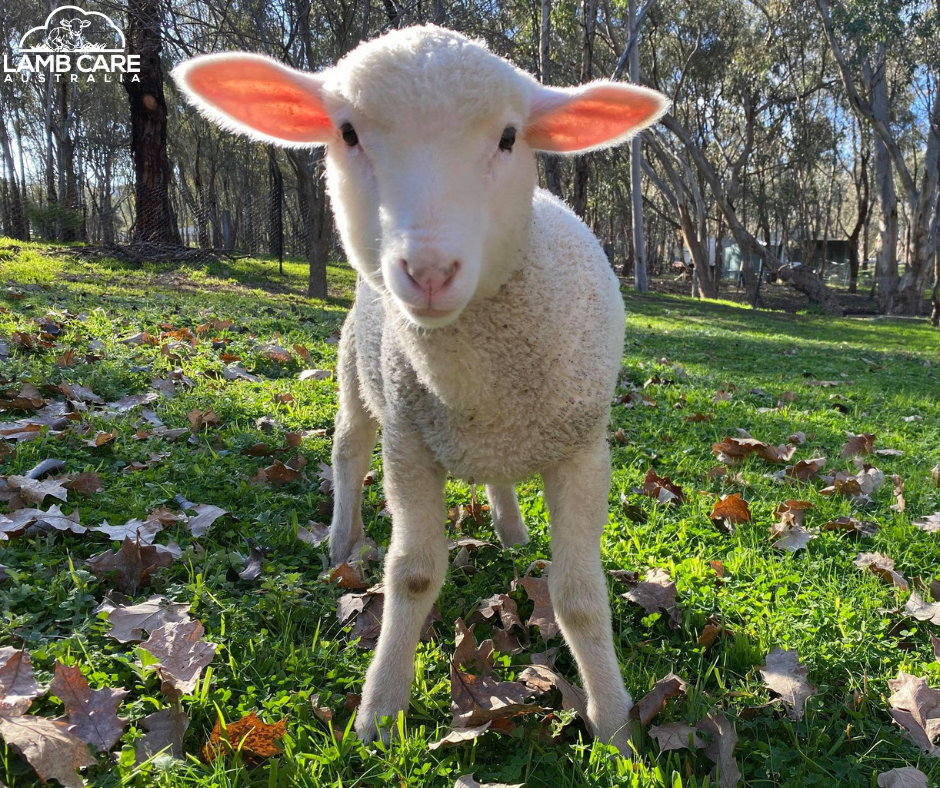 15 July 2021
Xavier, Feliks and Kysaiah are all doing really well. They have finished all their routine procedures including castrations, vaccinations and worming and are at various stages of weaning. They spend their days grazing, standing around the hay bucket or cuddling up in their shelter when it rains. Xavier is still the boss, Feliks and Kysaiah are the easy going followers. They have their own pen now so they can't eat mums plants next door… although Xavier is pretty good at escaping! They will soon join the rest of the flock in the big sheep paddock and live out their days with their friends at the sanctuary.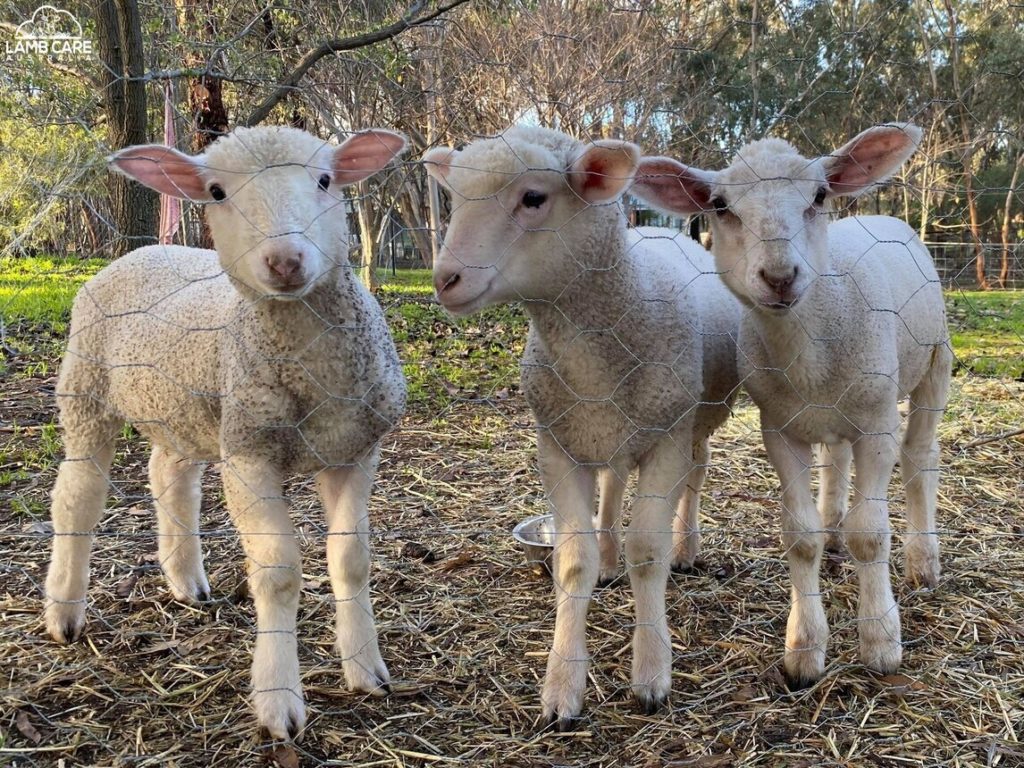 10 July 2021
Kysaiah was unusual in that he didn't take to the bottle. Fortunately he was able to eat enough solid food so that, with the help of little extra supplementation, he was able to reach a healthy weaning weight of over 10kg. He is now healthy and happy and although a little slow, he has started playing with his friends Xavier and Feliks. He also loves to chase rabbits!
Kysaiah is much less anxious now as as long as he has his lamb or human friends close by. Kysaiah's tail and testes, which were already banded on arrival, have dropped off, so he no longer has that pain or irritation to worry about. Despite all the things he has had to endure, his future looks bright and he will be a much loved and special sheep in the permanent care of one of our Northern Victorian carers.
5 July 2021
Xavier is 7 weeks old now and the leader of the trio. He headbutts male humans and asserts his dominance over the other lambs. Despite this, Xavier has the softest most gentle baa you could ever hear, like he couldn't hurt a fly. When he first arrived he was very dirty and skinny, now he is beautiful pure white, soft, chubby and fluffy like a little snowman. Xavier likes the other lambs but still enjoys hanging out with his human mum and will often follow her around while she does jobs and Kysaiah and Feliks graze.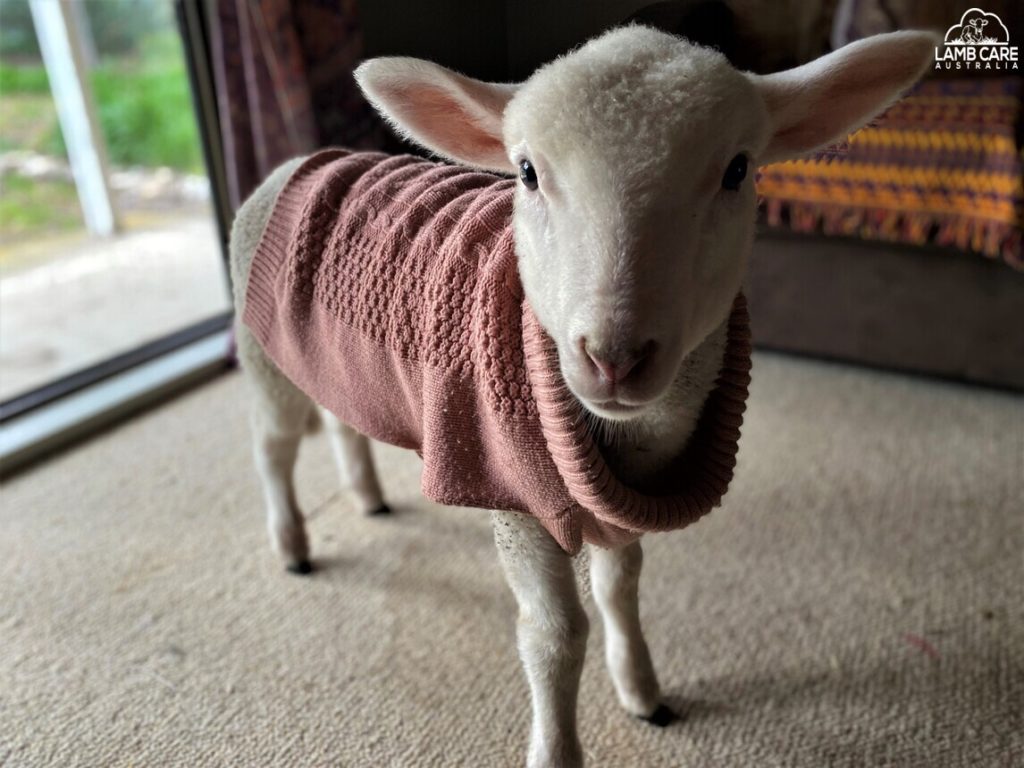 2 July 2021
Feliks is 6 weeks old now and a long lanky giant. He has recently learnt that his height means he can jump on top of things so as soon as he gets a chance he is on that couch! Feliks has a very loud baa and will not let you forget it's bottle time. He likes to run around with his friends and then take time out to sit in his cat bed where he feels safe. He is still not overly fond of affection but will tolerate humans if they are giving him food!
30 June 2021
Breakfast lamb-style with Xavier, Feliks and Kysaiah.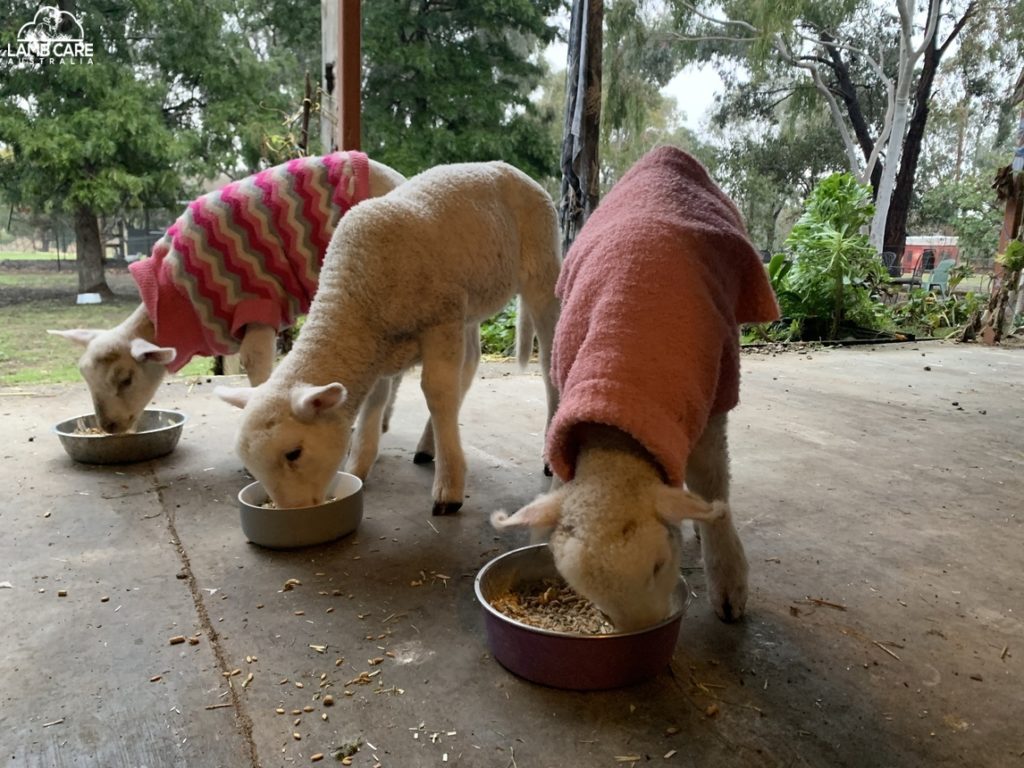 20 June 2021
Kysaiah was smaller than the other lambs when he arrived. He had infected, painful joints which made it difficult for him to keep up with them. He was often crying and very stressed. Kysiah has no suckle reflex and therefore can't take to a bottle of milk, which is rare for such a young lamb. Kysaiah's carer has spent a lot of time obsessing over his food intake, using every trick she knows to make sure he is getting all the vitamins, minerals and fluids he needs to survive. Kysaiah really is a little fighter. He is naturally so strong and resilient so we have our fingers crossed for him.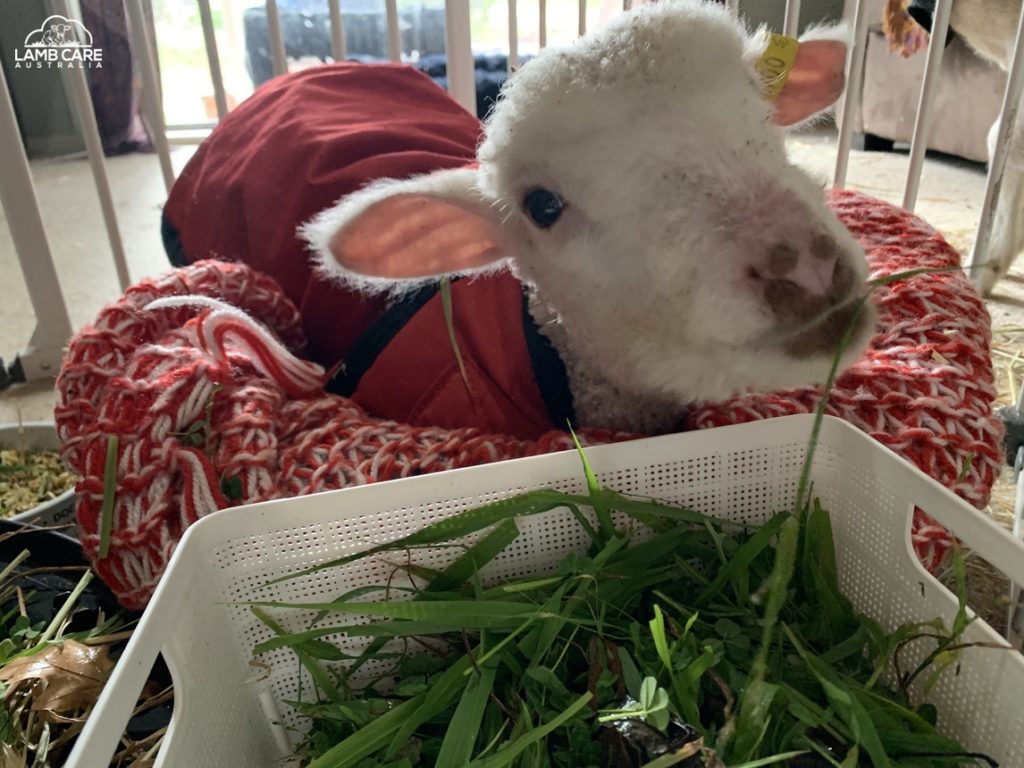 15 June 2021
Poor Kysaiah is scared, hungry, anxious and desperately chewing everything. He is in pain and discomfort due to multiple issues. He has joint ill in his front two knees and a temperature of 40.6 (which is very high for a lamb). Just prior to being orphaned Kysaiah had been marked. This is the process that involves ear tagging and a ring being put around both his testicles and his tail to remove them. Pain relief will be so important for this little fella, plus antibiotics and a lot of reassurance and routine. He is very fluffy and has small curly ears. Kysaiah is an indigenous name and the name of one of the best AFL footy players. His nickname is Cozzy and he will now be a friend for Xavier and Feliks.
14 June 2021
Feliks' leg is almost completely healed. He zooms around super fast with Xavier with the two having formed a nice bond. Feliks is still cautious around humans but getting more confident.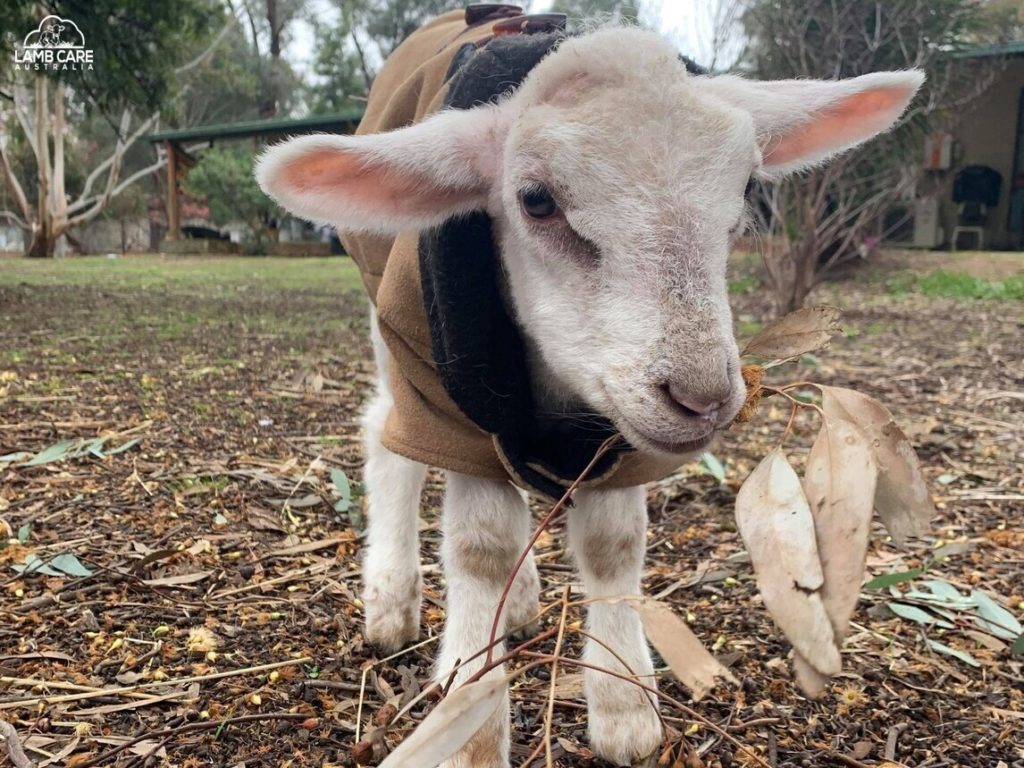 13 June 2021
Following the sudden and unexpected death of Clover due to an underlying condition that was impossible to foresee,  Xavier was very sad. We are glad to say he has found another friend in Feliks and is doing much better.   He has  a very different type of friendship with Feliks.  He is definitely the boss in this relationship,  in fact the boss of all the lambs. A real "Leader of the Gang".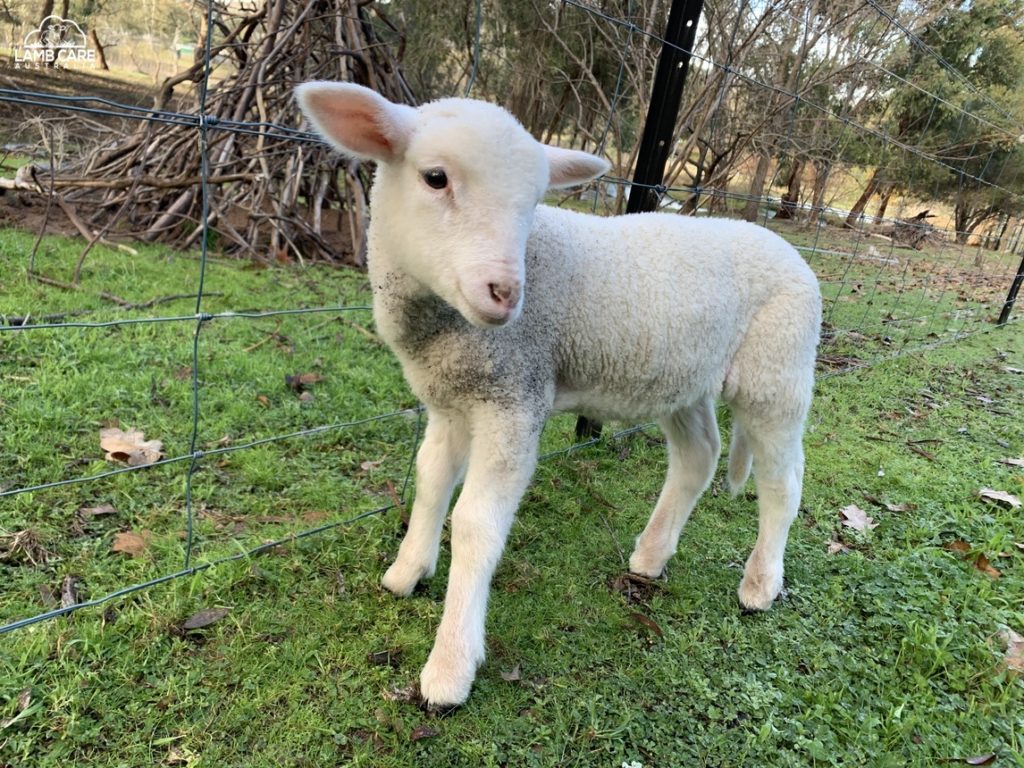 12 June 2021
Feliks is approximately 2-3 weeks old and weighs 8kg, in comparison to the newborn lambs we often take into our care who weigh 3-4 kgs. He has a painful hind leg and a fever so we are suspecting he may have Joint Ill (an infection of the joints common in young lambs). A vet visit will confirm the diagnosis and he will receive a treatment plan. Feliks is bright, active and drinking well. He is feeling a lot better after some pain relief and is even trying to play with his new friend Xavier.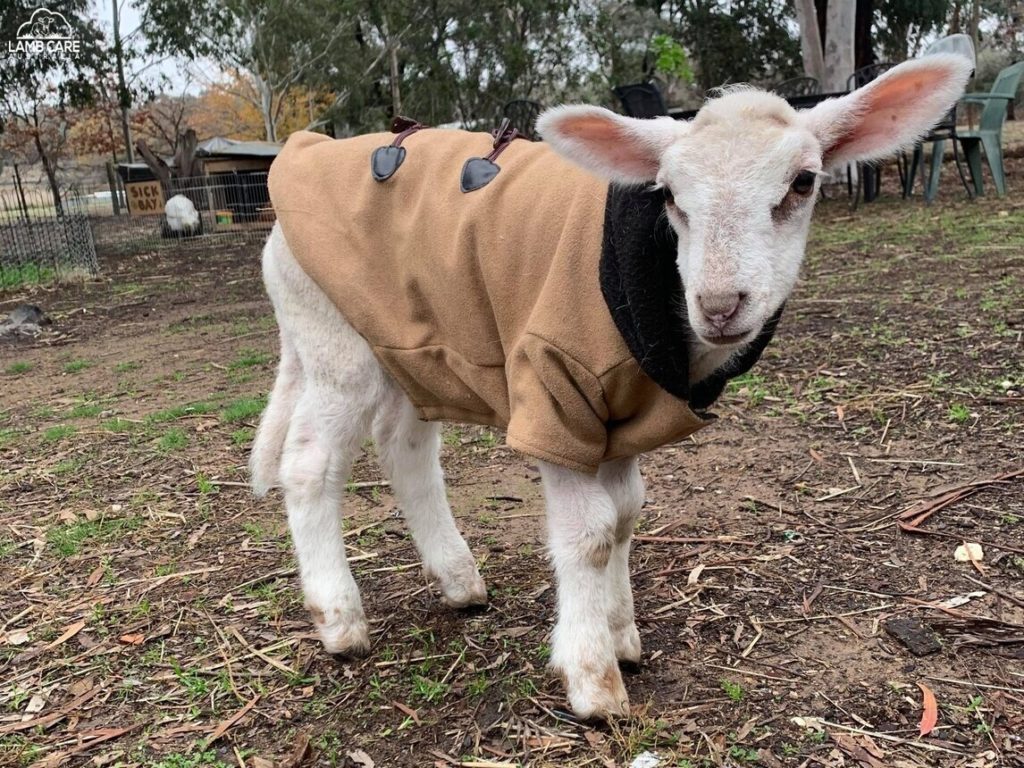 5 June 2021
Xavier and Clover enjoying a beautiful sunny day while playing in the autumn leaves. These 2 beautiful lambs have formed a strong bond and are inseparable. 
2 June 2021
Xavier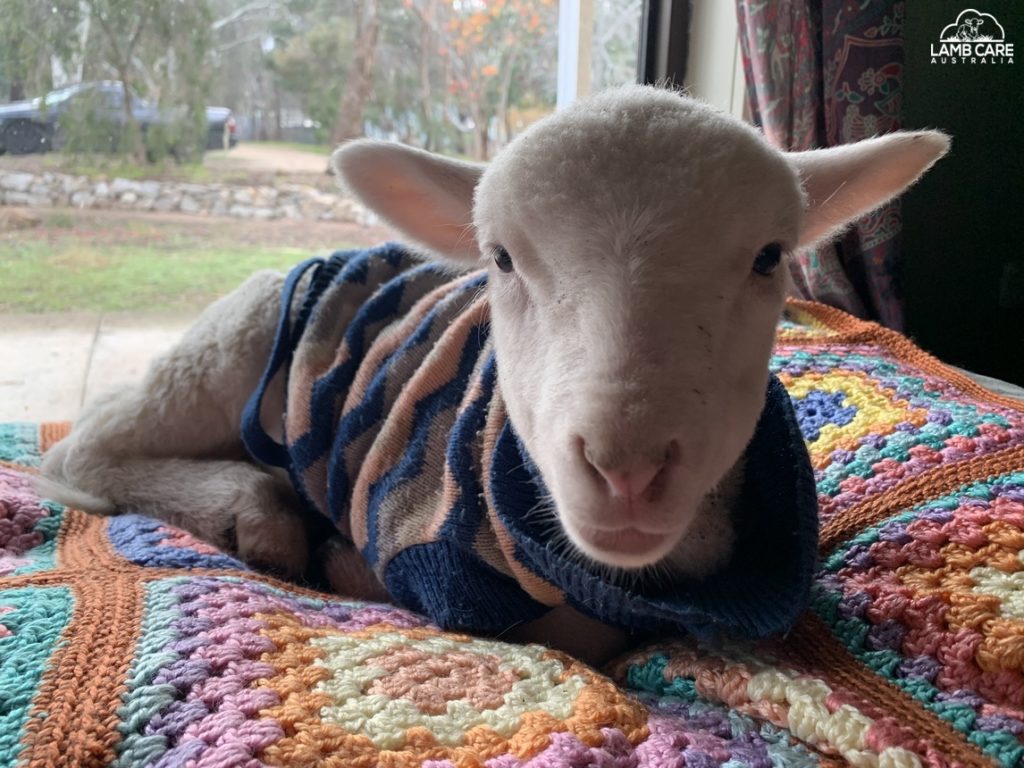 30 May 2021
Xavier and Clover unique traits include nibbling in each other's ears and mouths and walking right under their carer's feet! Never before has she had two lambs who stick to her legs like glue.  At bottle time it's almost impossible for her to take a step, although the good thing is they can be independent too.
25 May 2021
Xavier and Clover enjoying some sun. Lambs are born across the cold winter months but love nothing better than to seek out the warmth of a heater or the sun.
24 May 2021
Clover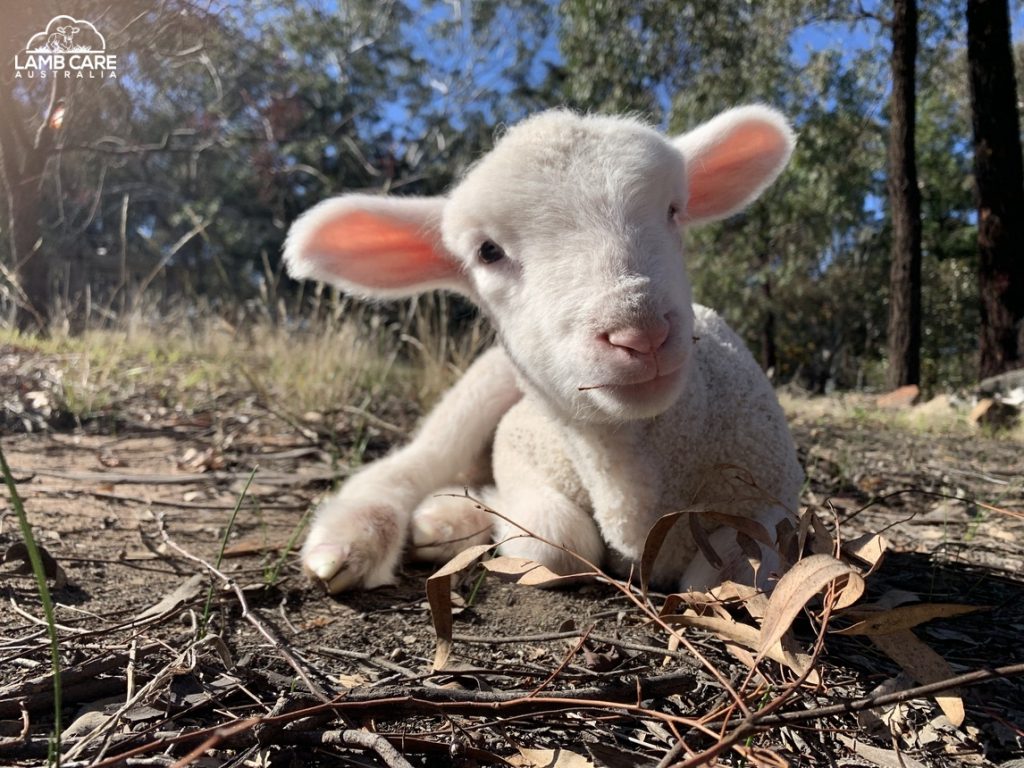 22 May 2021
Xavier eating a stick
20 May 2021
Clover and Xavier have become good friends. Xavier is the smaller of the 2 and a very chilled out dude who reminds his carer of Xavier Rudd. Clover is more active than Xavier and just loves to run around and play. She loves to snuggle up with Xavier on a doona in front of the heater.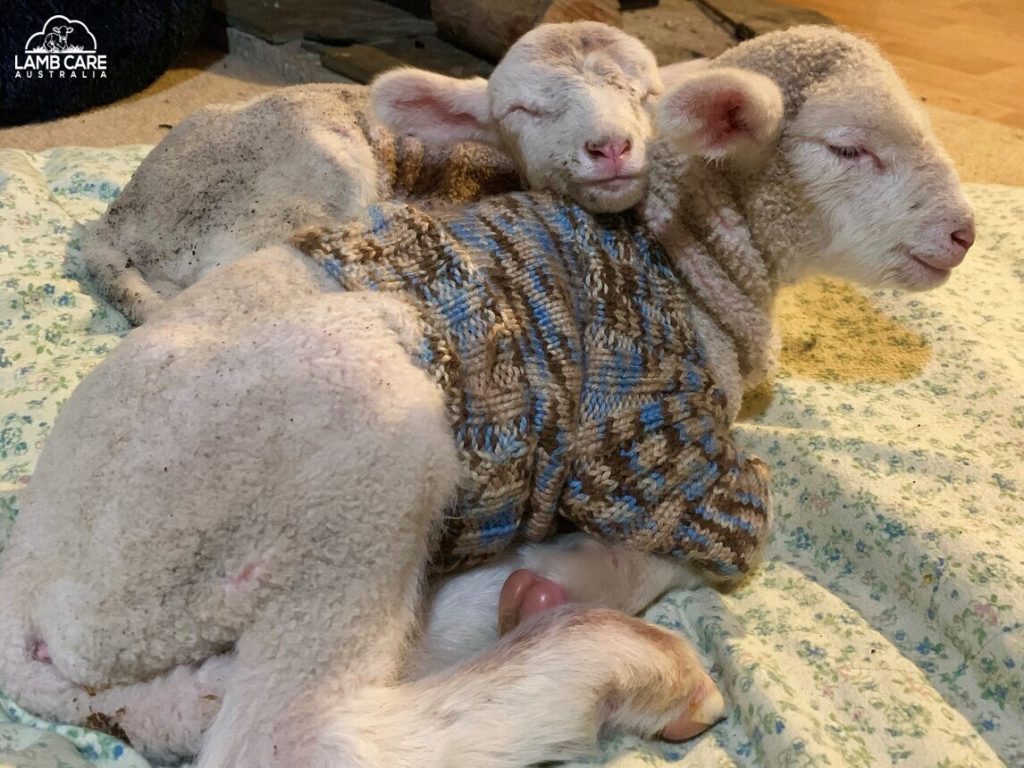 18 May 2021
Clover and Xavier arrived together. Clover required medication, patience and encouragement to drink from the bottle but now has a strong suckle and is a lot brighter. Xavier took to a bottle with a little encouragement and is the more lively of the two He loves a bottle now and will try to suckle anything.
Clover
Xavier