Sadly, tiny Lazarus was found laying next to the body of his dead Mum. Thankfully the farmer took him inside, made sure he had colostrum and then contacted us the following day.
When Lazarus arrived into care he weighed a mere 2.8kg. His temperature was low so he was dressed in a warm jumper then wrapped in lots of blankets. Snuggling up close to the heater helped to bring his temperature up to a healthy level. He spent the first day and night sleeping but then he started to gain energy and his personality began to shine through.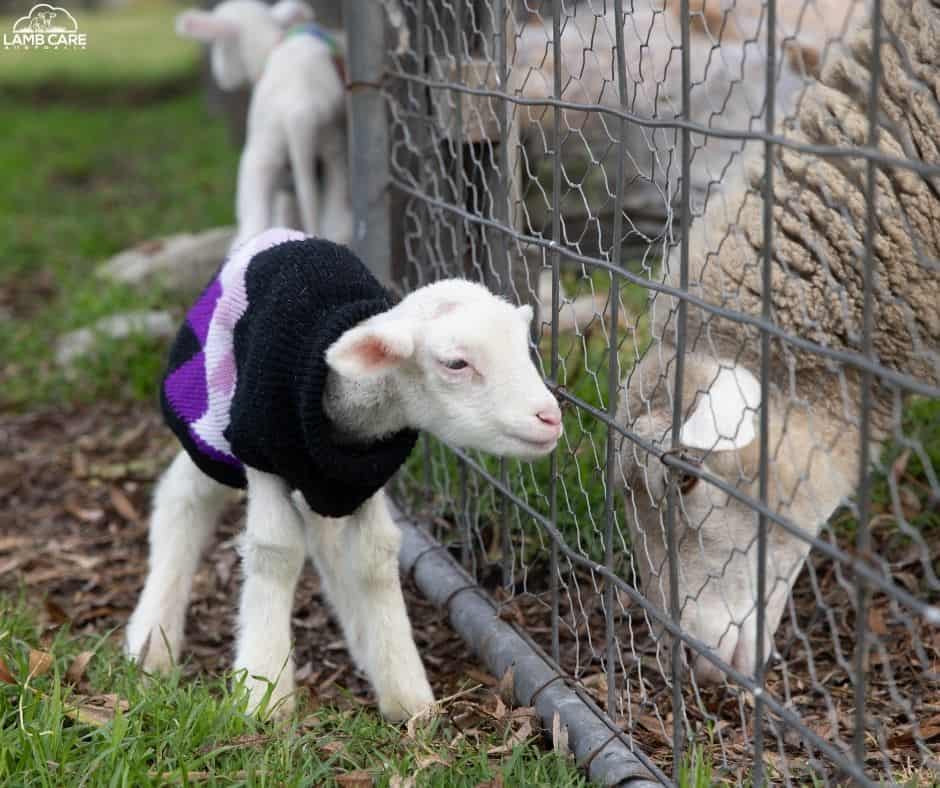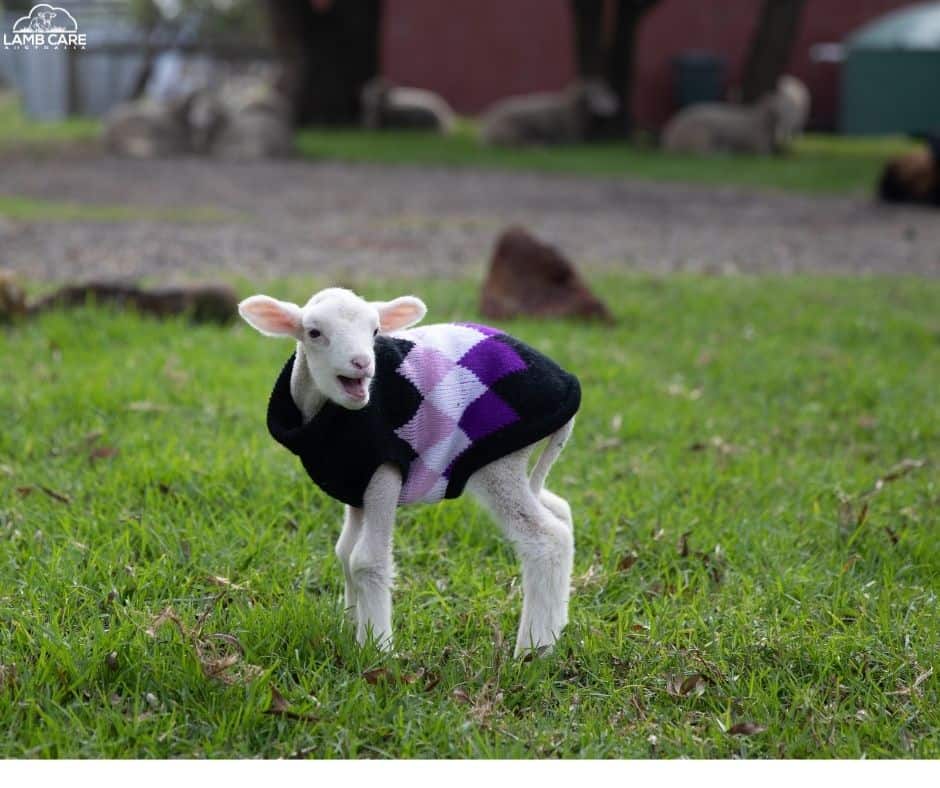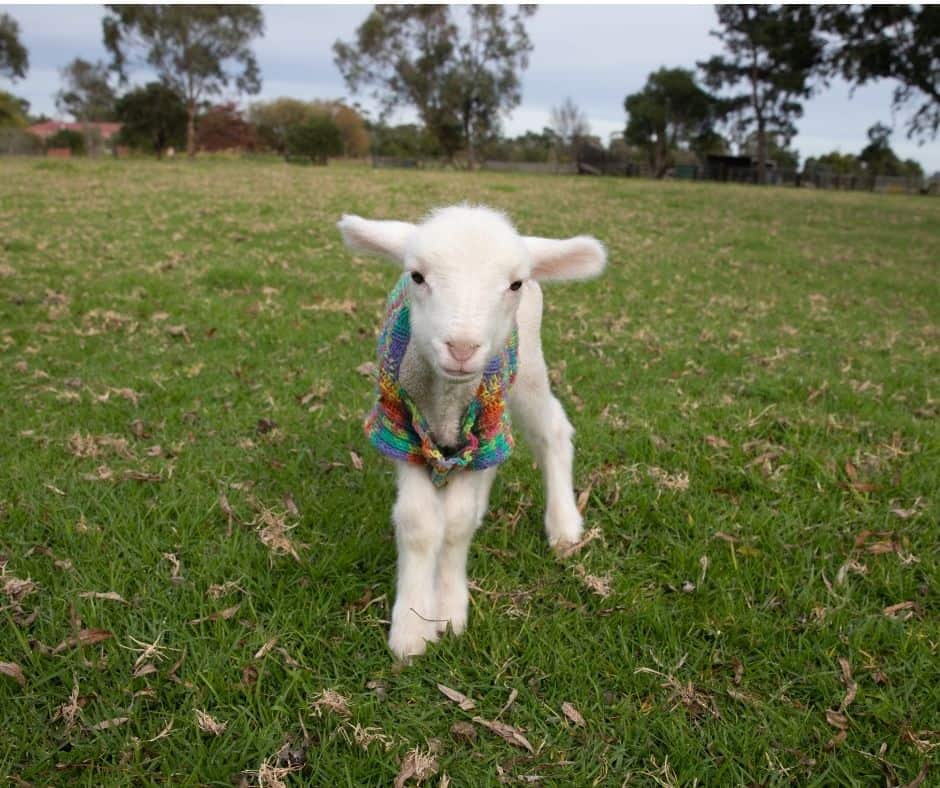 As the days turned much colder with nights even more so, young lambs were being left to fend for themselves. We never blame the mums because we are sure that if they could take care of them they would. For reasons often unknown to us, lambs are abandoned. What we do know is that they would soon die if not taken into care.
Four day old Mason was one such lamb. Why he was without his mum is a mystery. Fortunately for him, he was found by the farmer in the middle of the paddock. The farmer took him into care and contacted us. He has now become forever friends with Lazarus.