Franklin is on a mission to raise enough money in one day to cover the cost of Coco's new wheelchair. 
Coco is a bright and healthy lamb except for the fact that her back legs have not developed properly in utero. We can't pinpoint the exact cause but the joints in her back legs from the hips down calcified and fused as she was developing in the womb leaving her with little movement in them. 
As with all young lambs, Coco is growing and so needed an upgrade to a larger size wheelchair. When Franklin heard the story of Coco he decided to do what he could to help the little lamb.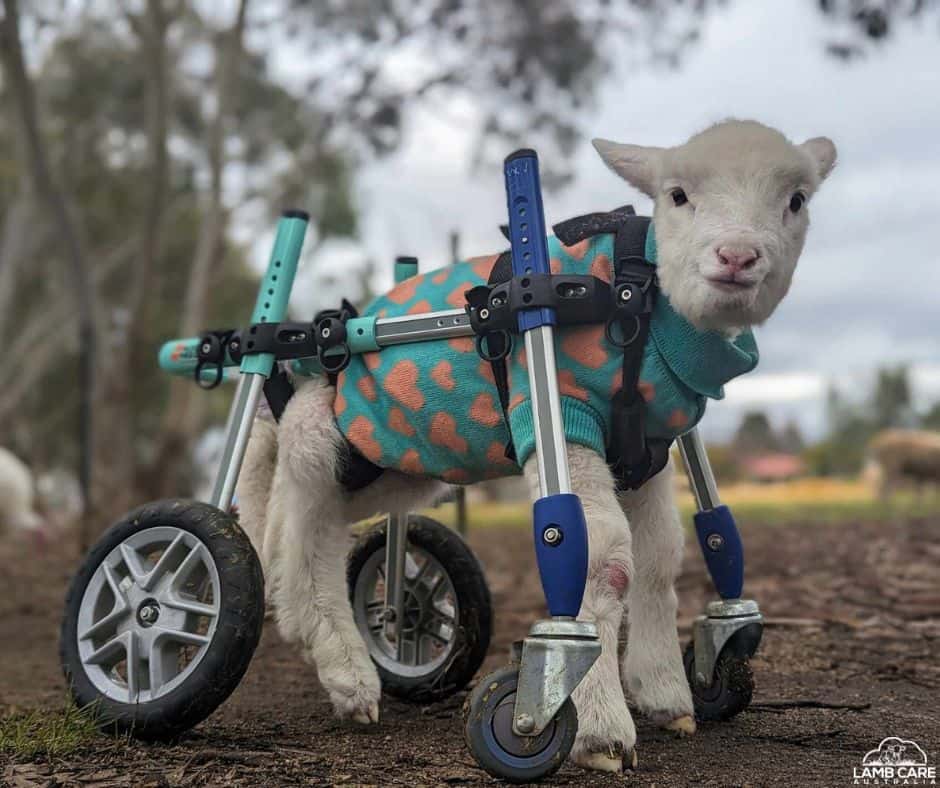 Please help Franklin to realise his dream of covering the $792.50 that is cost of buying the new wheelchair. 
You can donate via The Elvis Foundation that was established in the memory of young Elvis. The foundation aims to raise money for lambs just like Coco with mobility issues. 
If more money than the cost of the wheelchair is donated, the excess will be put towards ongoing physiotherapy sessions for Coco.
Photos: Shear Existence Sanctuary